PUV drivers, conductors required to wear air purifiers
August 14, 2021 | 12:00am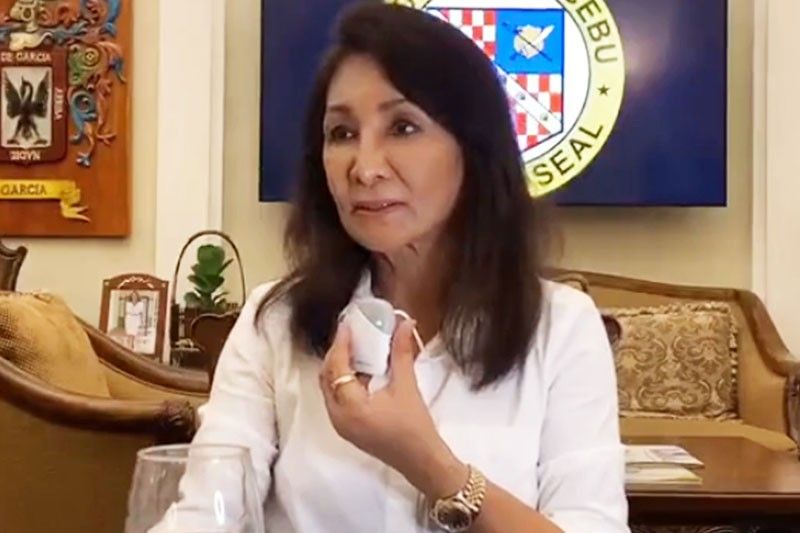 CEBU, Philippines — Amid the upsurge in COVID-19 cases in Cebu, Governor Gwendolyn Garcia has assured the Cebuanos that the provincial government is implementing proactive measures to prevent further spread of the virus.
These measures include requiring drivers and conductors of public utility vehicles to wear personal air purifiers at all times during their trip. In a memorandum dated August 23, Garcia directed the Philippine National Police, Highway Patrol Group and PUV operators to strictly implement it effective August 16.
Garcia has also allowed Premium taxis to enter the north and south bus terminals to pick up and unload passengers effective today. The Capitol is also implementing the "no aircon" policy for PUVs.
It has also activated and strengthened the temporary treatment and monitoring facilities (TTMFs) in each town and component city where LGUs have to hire a doctor and two nursing aides and midwives for each of the facility.
The Capitol has also purchase oxygen tanks and medical supplies for the facilities and the provincial and district hospitals.
"Here in Cebu we are proactive instead of pointing fingers" Garcia said.
She also announced that the modified enhanced community quarantine (MECQ) classification for 11 local government units with high cases of infections will be extended until August 31, 2021. More LGUs may be added depending on the situation.
The LGUs in the province that are now under MECQ are the cities of Talisay , Naga, and Carcar and the towns of Minglanilla, Sibonga, Argao, Samboan, Oslob, Liloan, Consolacion, and Cordova.
As of August 11, 2021, the province has 3,818 active cases of COVID-19 .This is 16% of the total number of COVID-19 cases in the province.
During her live press briefing yesterday, Garcia presented this data where it showed that out of the active cases in the province, 858 are hospitalized or 22% while 2, 960 are in isolation (78%).
For hospitalized patients, 397 (46.3%) of them are with mild symptoms, 372 (43.4%) are moderate, 27 (3.1%) are severe and 62 (7.2%) are hospital protocol.
Garcia said that these patients are distributed in 16 provincial and district hospitals and hospitals in tri-cities. —FPL (FREEMAN)