Number of arrested violators jumps to 25% under MECQ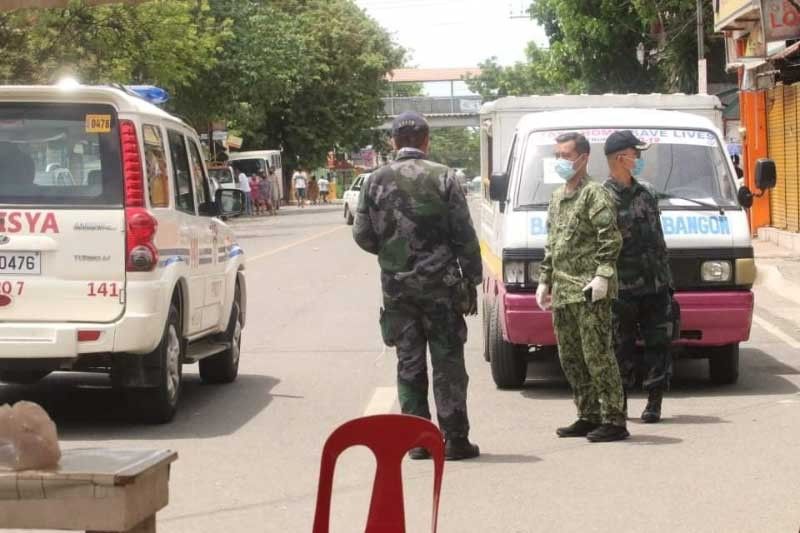 CEBU, Philippines — The number of arrested violators of safety protocols increased by 25% amid the implementation of modified enhanced community quarantine in Cebu City.
Cebu City Police Office director Josefino Ligan reported that data gathered from July 29-31, 2021 was compared to the data from August 1-3 or the first three days of MECQ.
On July 29-31, the number of persons arrested due to different violations was 312. On August 1-3, the number rose to 400.
From July 29 to 31, police arrested 323 violators, 47 of whom were minors. Specifically, 171 were arrested for curfew violation, 150 for no face masks, and two for liquor ban violation.
From August 1 to 3, about 400 individuals were arrested, 44 of whom were minors. During this period, police arrested 281 for curfew violation, 137 for non-wearing of face masks, and five for violation of liquor ban.
Ligan said the top 4 stations in terms of violators apprehended are Police Station 7 in Barangay Poblacion Pardo, 10 in Barangay Punta Princesa, 9 in Barangay Guadalupe, and 4 in Barangay Mabolo.
"In as much as we don't want to make arrests kay para dili makabayad ning mga atoang madakpan, naa man gyud gihapon bisag unsaon pa, bisag unsaon pagpamadlong," said Ligan.
"Lenient nalang gani kaayo mi aning pag-arrest. In fact, inig abot namo amo nalang pamadlungon, pamauli. Kining mga na-arrested dinhi, mga gahi na gyud kaayo ni'g ulo. Inig abot namo didto,nakakita na gani og police, naghubo pa og sinena, wala pa gyud mag-face mask unya dili pa gyud mo-react dayon nga naay police. Murag walay kahadlok nga dili sila dakpon or what," he continued.
Ligan said with the increase of arrested violators, the recommendation of Acting Mayor Michael Rama for a parental supervised household lockdown is very timely, considering that there are also a number of minors rescued.
"Please heed with that advice of our Mayor. Kanya-kanyang pamilya palihog magbinantayon sa inyohang mga anak para maiwasan nato ni," said Ligan.
Discipline
Rama, for his part, has urged the public to impose discipline among themselves and continue to follow the health protocols to contribute in the ongoing fight against COVID-19.
"In courage, I mean self-discipline. Discipline in the family. Discipline in the community. Discipline while at work or in whatever trade you may be in. Discipline to adhere to the basic protocols to stop COVID," said Rama.
"I call on our barangay captains, barangay officials, MILO officers, sitio and all neighborhood leaders, our priests, pastors and imams, everyone, let us police ourselves to observe kontra COVID protocols and promote vaccination," he added.
Rama is continuously reminding everyone to just follow the protocols and never challenge the authorities, particularly the CCPO, whom he directed to enforce health protocols down to the sitio level. — Sly Anthonette E. Baseo and Ericailah Gerasmio, CNU COMM Interns, JMD (FREEMAN)