Most COVID-19 cases, deaths at VSMMC unvaccinated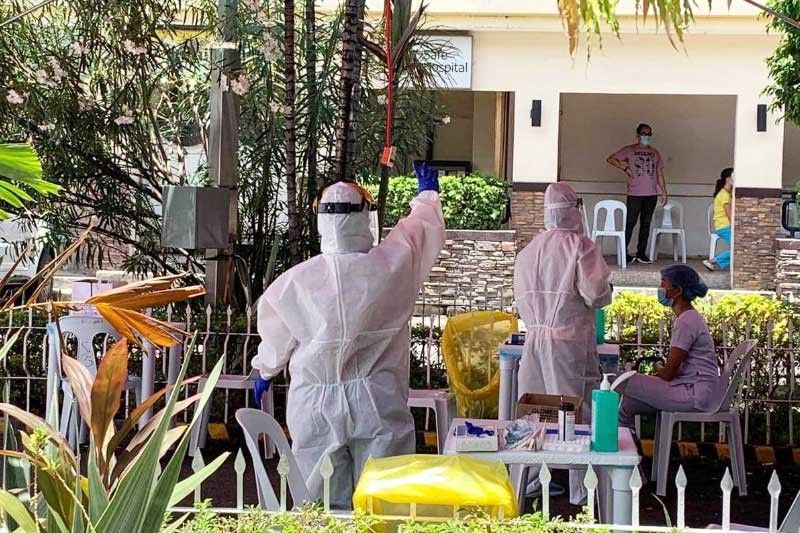 CEBU, Philippines — Majority of the COVID-19 patients currently admitted at the Vicente Sotto Memorial Medical Center (VSMMC) in Cebu City are unvaccinated.
Dr. Gerardo Aquino, VSMMC chief, said 94 of the 113 confirmed COVID-19 patients are yet to get their vaccines.
Also, most of COVID-19 deaths at VSMMC involved unvaccinated people.
He said five unvaccinated patients succumbed to the virus as of July 29, 2021.
Also, as of July 29, VSMMC's total census for COVID-19 cases is at 22 percent, while the rest are the non-COVID cases.
With this, Aquino stressed the importance of COVID-19 vaccination.
"Proven man gyud nga importante ang vaccination aside from (observing) the minimum health protocols nato. Everybody really are enjoined nga magpa-vaccinate ta," said Aquino in a statement released by the Office of the Presidential Assistant for the Visayas.
However, Aquino explained that getting a vaccine against COVID is no guarantee that one is 100 percent protected from contracting the virus, specially if exposed to a high viral load.
"But the difference man gud kun bakunado ka, either asymptomatic ka or mild ra imong mga symptoms (compared to those unvaccinated). Naay big possibility nga imong condition moderate, severe, or critical (if you're unvaccinated)," the medical chief said.
He urged the public to get any available brands of vaccines.
Vaccine Allocation
Visayas Vaccination Operation Center spokesperson Dr. Mary Jean Loreche said 71,600 doses of Sinovac and 201 vials of Johnsons and Johnsons arrived in Cebu yesterday.
Loreche said the 201 vials are intended for the personenl of Armed Forces of the Phillippines.
While the 71,600 doses will be distributed to Cebu City (16,800), Mandaue City (12,500), Lapu-Lapu City (18,400), Talisay (6,700), Naga (4,900), Minglanilla (4,100) , Consolacion (4,200) and a buffer of 4,000 for DOH-7.
Department of Health-7 Regional Director Jaime Bernadas said the national government has promised additional vaccine allocation this month and in September for areas with the most number of COVID-19 cases like Cebu.
Moreover, as of August 3, 2021, a total of 769,629 vaccine doses were administered across all public and private sector vaccination centers in Cebu.
Data showed that of the 769,629 individuals that were inoculated, 487,745 and 281,884 were vaccinated for the first and second doses, respectively.
Of the 769,629, a total of 248,842 were vaccinated in Cebu Province, Cebu City (273,360), Mandaue City (153,912) and Lapu-Lapu City (93,525). — KQD (FREEMAN)