CCPO sets up 6 quarantine control points in Cebu City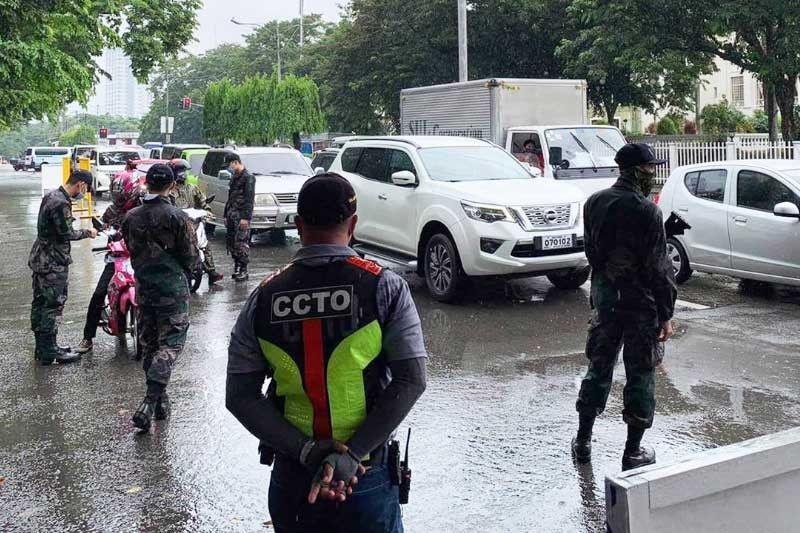 CEBU, Philippines — The Cebu City Police Office (CCPO) has established at least six quarantine control points as the city returned to a more restrictive modified enhanced community quarantine (MECQ) classification effective on Sunday, August 1, until the middle of the month due to the surge in COVID-19 cases.
The quarantine points are located in Pardo (in front of the public market), Labangon (in front of the Science High School), Fuente Osmeña, Panagdait, Plaza Independencia, and one in the mountain barangays.
These quarantine control points or "staging areas" will be manned by a composite team from the Philippines National Police (PNP), Armed Forces of the Philippines (AFP), Barangay Tanods, Cebu City Transportation Office (CCTO), and civilian volunteers.
Police Colonel Josefino Ligan, city director of CCPO, said that security personnel will also be deployed in different barangays to enforce health protocols. The CCPO is particularly concentrating its deployment in Barangay Guadalupe where COVID-19 cases are high.
According to CCPO, they have apprehended at least 125 protocol violators on the first day of MECQ—119 were adults and six were minors.
Ligan said most of those apprehended (108) were curfew violators, 19 were caught for not wearing mask while the others for liquor ban.
"Wala pa guro ni sila kasabot nga pila na ka adlaw nga gipaimplimentar ang liquor ban," Ligan said.
They have also inspected 285 establishments, which is the result of their first day assessment under MECQ.
Police Lieutenant Colonel Wilbert Parilla, deputy director for operations of CCPO, said they are also beefing up their operations against protocol violators in Public Utility Vehicles. — Sly Anthonette E. Baseo and Ericailah Gerasmio, CNU COMM Interns, FPL (FREEMAN)