Business sector says MECQ a blow to economic recovery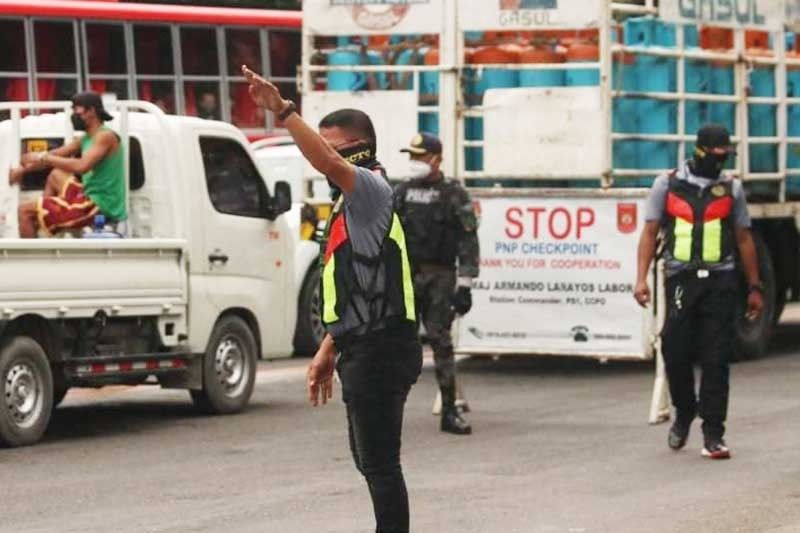 CEBU, Philippines — The business sector in Cebu fears for another economic bump as Cebu Island once again undergoes stricter restrictions under the modified enhanced community quarantine (MECQ) classification in the first half of August 2021.
The sector believes an MECQ status is unnecessary.
"We support strict enforcement of health protocols and possibly, some granular lockdowns but we are totally against MECQ considering our vaccination rate, health care capabilities and capacities, and existence of a strong EOC. An MECQ will bring our economy back to square one and it is an unnecessary action. It is easy to close down an economy but it is harder to bring it back," said Mandaue Chamber of Commerce and Industry (MCCI) President Steven Yu.
"MECQ, for us, is a surprise and we feel that we can stay in MGCQ as the rest of Cebu. With MECQ, we are almost back to square one in our business reopening and rebooting efforts," he added.
Cebu Chamber of Commerce and Industry (CCCI) President Felix Taguiam said the MECQ classification is another blow to an otherwise recovering economy.
Last year, under MECQ, the following establishments were not allowed to operate: entertainment venues like bars, concert halls, theatres, etc., recreational venues, amusement parks, traditional cockfighting, horse racing, outdoor contact sports, indoor sports courts and venues, indoor tourist attractions, venues for meetings, conferences and exhibitions, personal care services, outdoor tourist attractions, specialized markets of DOT, and restaurants with indoor dining.
But as far as Cebu City is concerned, Acting Mayor Michael Rama said on Friday that the city cannot afford to cripple its economy anew, which is why public transportation would still be allowed.
The national Inter-Agency Task Force (IATF) against COVID-19 has recommended that the whole Cebu be placed under MECQ anew from August 1 to 15, 2021 following a resurgence of cases.
The last time Cebu was on MECQ was in July 2020.
On Thursday, July 29, the Department of Health (DOH) in Region 7 confirmed the presence of the Delta variant of the coronavirus in Central Visayas. Of the 32 cases with the variant found, 19 were from Lapu-Lapu City, six from Cebu City, three from Mandaue City, and two each from Cordova and Samboan towns in Cebu Province.
The samples were taken July 4 to 10, 2021.
The 32 confirmed cases from Cebu were among the 97 newly detected Delta cases in the country that brought the nationwide count to 216.
IATF Visayas chief implementer Melquiades Feliciano said they only considered the critical care utilization rate – that is, the ratio of hospital beds occupied to the total number of beds allocated for COVID-19 patients – when IATF first decided to put only Lapu-Lapu City and Mandaue City under MECQ but the announcement of the discovery of 32 Delta variant cases in in the island on Thursday made the IATF decide to put the whole Cebu under MECQ.
As of July 29, based on data from DOH-7, Cebu City has 2,527 active cases; Lapu-Lapu City has 1,239; Mandaue City has 888; and Cebu Province has 2,424.
On that day, Cebu City registered 286 new cases, Lapu-Lapu logged 159, Mandaue City logged 96, and Cebu Province logged 290.
The mayors of Mandaue City and Lapu-Lapu City have already appealed the IATF recommendation.
Yu said Mandaue City is committed to enforcing health protocols strictly without going into a lockdown.
In fact, Mandaue City, Cebu City, and Lapu-Lapu City have already re-imposed a liquor ban and an earlier curfew even before the IATF decision on quarantine classifications came out.
CCCI officials also met with the Office of Presidential Assistant for the Visayas (OPAV) to discuss ways on how to mitigate the rising number of cases so not to dampen the economic recovery efforts of the business sector.
Yu said the MECQ classification would make it harder for Cebu "to heal the economic scars."
Taguiam agrees.
"It would be hard for all of us… Our economy cannot afford another situation like that. We will never recover fast anymore."
But Taguiam also remains optimistic.
"We just need everyone to cooperate. We were able to bring down the curve before; we can do it again this time," he said. – JMO (FREEMAN)