Cebu City starts converting sports center into isolation facility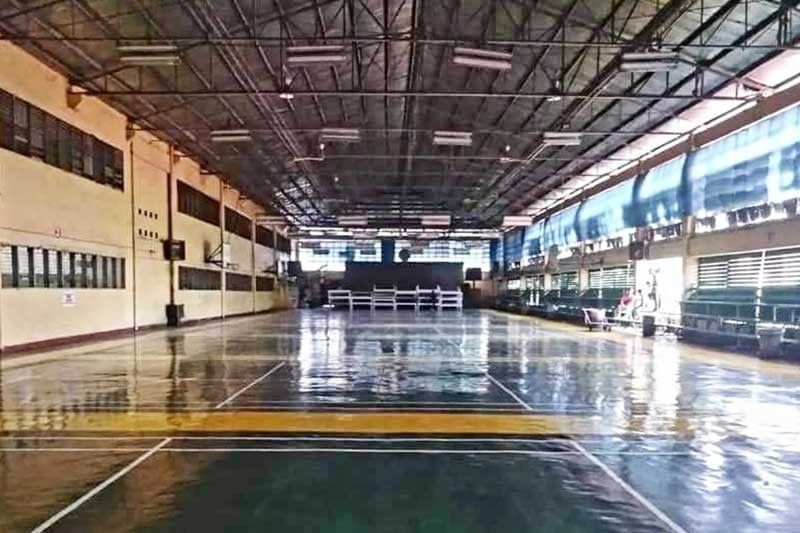 CEBU, Philippines — Anticipating more COVID-19 patients that require isolation in the coming days as the number of cases continues to spike, the Cebu City government has started converting Cebu City Sports Center into a mega isolation facility.
CCSC manager Jundel Bontuyan said they have started clearing the badminton area and will also use the dance studio if needed.
"Nagsugod na og hakot sa mga gamit.Naghawan lang mi daan pud sa mga lugar para in case mosaka gyud (cases) dali na lang ang pag-set up og mga gamit," said Bontuyan.
They have also prepared some of the rooms along the offices at the CCSC and Abellana National School. Bontuyan could not estimate as of the moment the center's bed capacity once fully converted into an isolation facility.
It was only in May that the CCSC reopened to the public after being utilized as a billeting area for the police personnel assigned as augmentation force in the city at the height of the enhanced community quarantine period.
"Kining atong pasilidad sukad pa sa pag sugod aning pandemya mao kini usa sa mga unang lugar na gigamit para puy-an sa atong mga frontliners. Karon, mahimo na kining lugar para isolation center sa atong mga igsoon nga nag-COVID," said Bontuyan.
Bontuyan also joins the call for everyone to take extra precaution. He said that if Cebuanos do not want the CCSC to be closed again for the public's use for fitness and sporting events, everyone should observe the minimum health protocols against COVID-19.
Cebu City has 2,174 active cases as of July 26 based on the data from the Department of Health in Central Visayas.
At the moment there are five barangay isolation centers being utilized for asymptomatic patients and six hotels and one level 2 facility which is the Cebu City Quarantine Center for mild to moderate cases.
Acting Mayor Michael Rama has long wanted the CCSC and the Abellana National School to be converted into a mega isolation center because of its accessibility to hospitals if the need arises.
The CCSC is also a good place for patients to get fit while under isolation since there is a rubberized oval and other fitness facilities to make the quarantine days less stressful.
Rama reminded the public to take extra precautions against the COVID-19.
"Dili ka duwa-duwaan...atong mga emergency room, padong kapuno...kung di maminaw, ug dili magtinabangay," said Rama.
He also asked the Cebuanos to stay at home and avoid mass gathering or even accepting visitors at the moment.
"Simple ra kaayo ang akong pahinumdom ninyo…stay home...no mass gathering nor visitors. Dali ra kaayo ang takod karon," said Rama.
He likewise encouraged everyone to get vaccinated when the vaccines are available and continue practicing proper hygiene, wearing of mask and face shield and social distancing. — FPL (FREEMAN)