Fine awaits PUV operators violating health protocols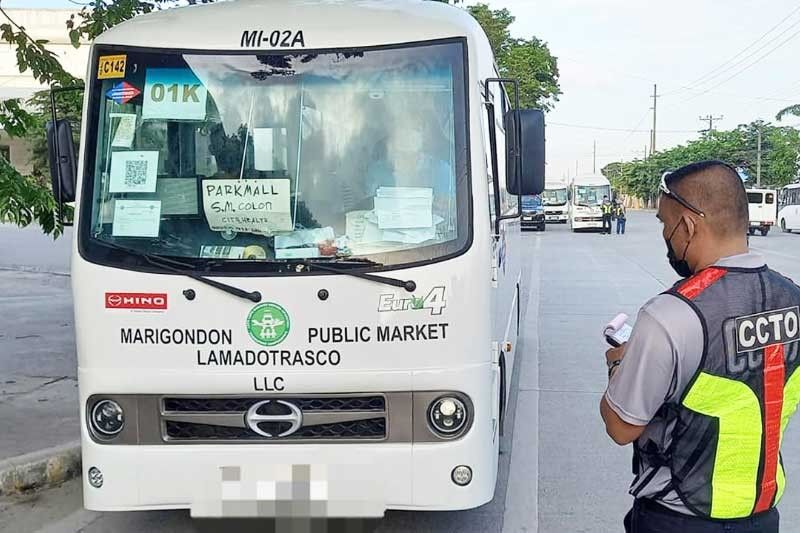 CEBU, Philippines — A fine ranging from P1,000 to P5,000 will be slapped against operators of public utility vehicles caught violating the health protocols in Cebu City.
Councilor James Cuenco, chairman of the City Council's committee on transportation, said they have observed several PUVs violating health protocols, especially in the evening.
"We noticed most violations are committed sa gabii ngitngit na, kanang wala gud kay maklaro. Kanang overloading mao gud na ang pinaka prominent na violation," said Cuenco.
Paul Gotiong, deputy operations head of Cebu City Transportation Office (CCTO), said there are two sides of the story why overloading happened in PUVs—first, passengers insist on riding because of lack of available transportation and second, drivers and conductors intentionally allow it for extra profit.
Gotiong said drivers and conductors are not supposed to be after of extra profit and should stick to the maximum 75-percent capacity because they are paid by the operators on a monthly basis.
As the city reimposes stricter measures amid the spike in the number of COVID-19 cases, Cuenco said that PUVs are covered by the curfew which will now start from 10 p.m. to 4 a.m.
According to Cuenco, no PUVs are allowed to ply the streets of Cebu City during the curfew hours. He said the city is also deploying force multipliers to help authorities enforce the health protocols.
The public are also urged to help monitor violators by documenting using their smartphones. Witnesses are asked to take photo of the plate number, PUV type, route number, company, date and time of the violation. — Sly Anthonette E. Baseo and Dianah Rule D. Salinguhay, CNU interns, FPL (FREEMAN)