Cops welcome reimposition of liquor ban, longer curfew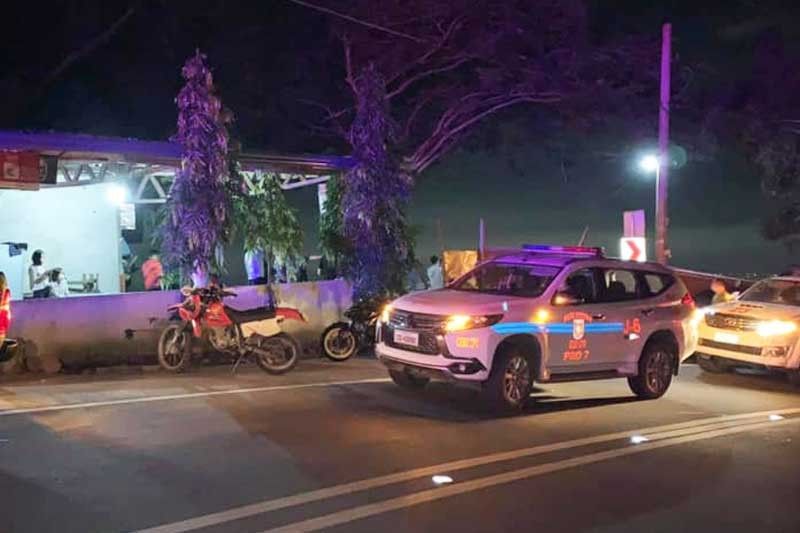 CEBU, Philippines — The Cebu City Police Office (CCPO) has welcomed the re-imposition of liquor ban and longer curfew hours in the city amid the increasing number of COVID-19 cases.
Lt. Col. Wilbert Parilla, deputy city director for operations, said the measures are expected to bring down the number of health protocol violators.
"Dako gyud kaayo ni og tabang kay kung minus atong katawhan dira sa kadalanan, mas less ang chances nga matakdan sila, so dali nato nga ma contain," Parilla said.
He said that without liquor ban and shorter curfew hours, people are free to stay late at night and roam around the city with some establishments also not compliant to the health protocols.
"Luoy kaayo ang ubang establishments nga motuman, pero naa gyuy uban nga badlongon gyud kaayo nga establishments," Parilla said.
Vice Mayor Michael Rama, who is now the acting mayor, ordered the reimposition of liquor ban and longer curfew hours (10 p.m. to 4 a.m.) to contain the spread of the virus. Parilla said they are hoping the number of violators to drop.
Station commanders are reminded to monitor public plazas within their areas of responsibility following an incident on Sunday wherein several people flock to Plaza Independencia for family bonding, violating the health protocols.
According to Parilla, public plazas were no longer given much attention by the police since they have concentrated their deployment in the interior areas where there are plenty of violators.
Parilla said it was the first time after a long period of time that people gathered at Plaza Independencia for family bonding.
He suggested coming up a system to still allow people inside the plaza but the number should be strictly regulated.
"Or even buhatan lang nato og (system) nga pwede nga musuroy gihapon sila pero duna tay mga number nga pwede mosulod sama sa Cebu City Sports Complex sa Abellana...pwede lang nga di nato sila i-bawal pero limitahan nato ang mosulod,"said Parilla.
"So ang Plaza Independencia kung inyong makita, even before, wala gyud nay mag suroy-suroy dira, so mao na nga ang atong deployment dira, wa na sa plaza, naa na sa mga interior, nya naa na diay sa plaza karon ang daghang tawo," he added.
CCPO has again set up control points to monitor public compliance of the health protocols. Since July 19 to 25, CCPO has apprehended 871 adult protocol violators and 338 minors. — FPL (FREEMAN)