No word from Labella, Casas on extension of interim posts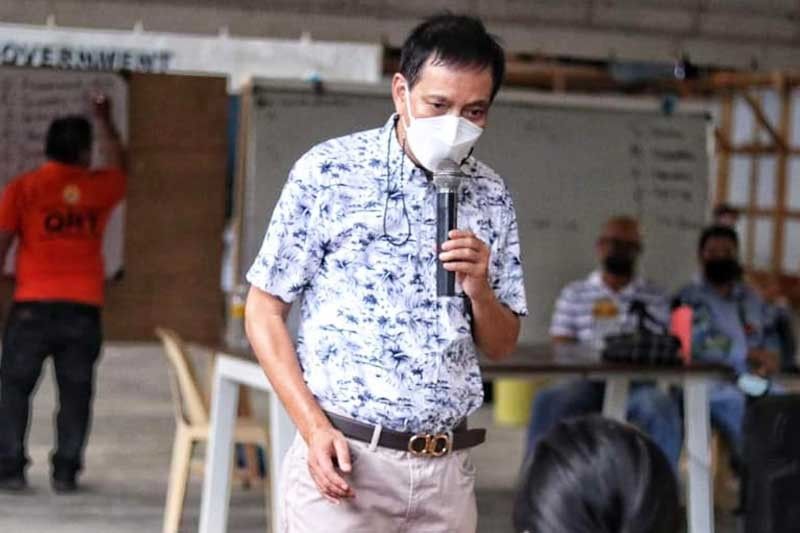 CEBU, Philippines — Cebu City Vice Mayor Michael Rama and Councilor Donaldo Hontiveros are still clueless on whether or not their interim positions as mayor and vice mayor, respectively, are extended.
Rama oversees the City Hall in an acting capacity until Mayor Edgardo Labella returns to work on July 29.
Labella's three-week medical leave expired Friday, July 23, and it was extended until Thursday.
City Administrator Floro Casas, Jr., however, said it may be extended further. The mayor went on his fourth medical leave for the year last July 14 to 16 due to persistent cough.
But Rama said there is yet no memorandum extending his interim capacity.
Rama told The FREEMAN yesterday that he did not receive any communication from Labella nor from Casas.
"I don't know yet. It's up to them…But as far as I know, my being an acting mayor ends today (yesterday)," said Rama.
Rama along with Hontiveros and other members of the City Council including Councilor Eduardo Rama Jr., David Tumulak, Raymond Garcia and Joel Garganera made use of his day with a series of meetings, including meeting with the doctors, nurses and other frontliners involved in the matters on COVID-19.
"I'm making this day with a good use. We need to put our acts together…Basta ako, trabaho lang sa kutob sa akong pwde buhaton," said Rama.
Whether he is acting mayor or not, Rama remains on top of the city's coronavirus situation being the chairman of the City Council's Committee on Health and of Task Force COVID-19.
Earlier, Rama expressed his wish that Labella or anyone in the family would update them regarding the real situation on Labella's health.
Casas said in recent interviews that Labella is "recovering".
To recall, Labella went on his fourth medical leave for the year last July 14-16, 2021 due to a "persistent cough."
Back in January, Labella took a three-day medical leave due to ear infection and subsequently proceeded to a work from home arrangement for over a month. He returned to City Hall in March.
On May 31, Labella took another three-day medical leave after he was admitted to a hospital due to "slight pneumonia".
Last June 9, Labella filed a three-week medical leave to focus on his recovery as he revealed that apart from an ear infection, he also had sepsis or blood infection. — KQD (FREEMAN)