City Hall preparing sports center as isolation site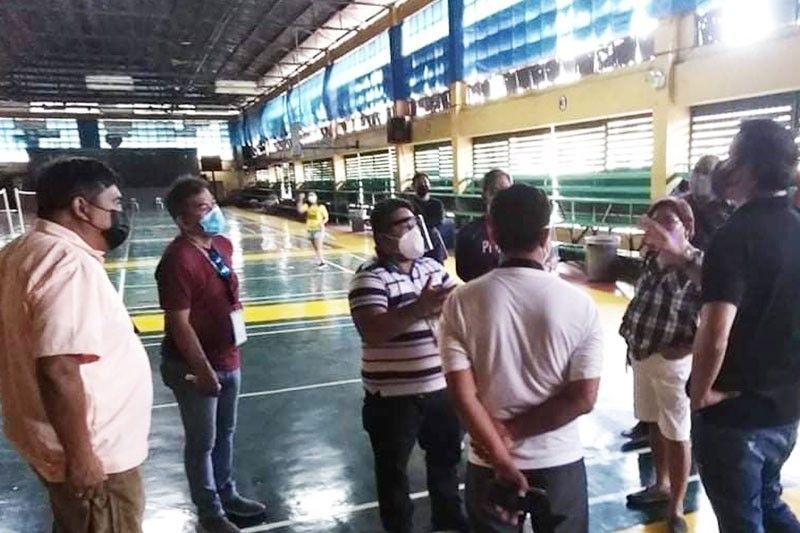 CEBU, Philippines — With its number of active COVID-19 cases nearing 2,000 as of July 23, 2021, Cebu City is preparing to convert parts of its sports center into isolation areas for asymptomatic patients.
The Cebu City Sports Center is located in Barangay Sambag 1 at the back of the Abellana National School.
Acting Vice Mayor Donaldo Hontiveros; Councilor Eduardo Rama, Jr.; and representatives from the Emergency Operations Center (EOC) and Quick Response Team (QRT) have inspected the areas in the center where the city plans of placing 250 beds.
"Ipatan-aw pa nato ang mga offices ubos sa bleachers sa sports complex, kanang naa diha sa oval, kay daghan man kaayo rooms diha, and then kanang ang gym diha sa dance sports mao nay gi-identify namo as of the moment, and if and when modaghan gud (ang cases) kay gamiton to ang katong dapit sa gym nga classrooms," Rama said.
Rama will be in charge of the facility once it will open, something that EOC deputy chief implementer, Councilor Joel Garganera, hopes will not happen.
"We will be putting this with a prayer that it will not be put into use," Garganera said.
He said the sports center will be a back-up facility if the number of cases continue to rise. The 146 new cases recorded on Friday, July 23, brought to 1,769 the city's active cases.
Once the sports center starts accommodating COVID-19 patients, it may have to suspend accommodating members of the public who want to exercise, Garganera said.
It was only in May this year when it reopened to the public since it closed its gates in 2020 at the start of the pandemic.
The Department of Health (DOH)-7 said earlier that Central Visayas, as a whole, is experiencing a third wave of infections, as even Bohol and Negros Oriental are seeing a resurgence of cases. It was in the first quarter of 2021 when Cebu experienced a second wave of infections.
The Cebu City Quarantine Center (CCQC) is 45 percent occupied and will serve as a step-down facility for patients with mild to moderate symptoms and those completing their recovery process.
There are five BICs operating at present and are 60 percent occupied. Four others are on standby. The city plans of opening four more to accommodate 500 beds.
These BICs are located in schools and the city wants to convert the ground floor at the City Central School into a space for pregnant COVID-19 patients with personnel from the City Health Department (CHD), such as midwives, and ambulance on standby.
More hotels will also be tapped to serve as Temporary Treatment Medical Facility (TTMF) as the six operating at present have also reached a 60 percent occupancy rate.
A recent study on the city's situation showed that most of the recent infections happened at workplaces. Dianah Rule D. Salinguhay /JMO (FREEMAN)