PNP chief orders probe into Cortes killing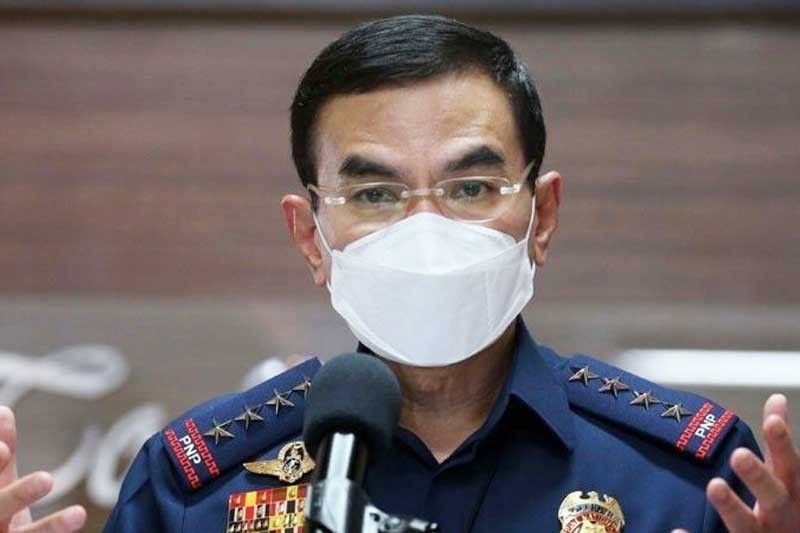 CEBU, Philippines — Philippine National Police (PNP) chief, Gen. Guillermo Eleazar, has ordered the formation of a special investigation task group (SITG) that will look into the killing of radio commentator Renate Cortes in Cebu City.
Cortes was shot dead by unknown perpetrator in broad daylight outside the DYRB Radio station in Barangay Mambaling shortly after he finished his program, 'Engkwentro.'
Eleazar instructed police investigators to work overtime in identifying the people behind the murder.
"Inutos ko na ang pagbuo ng special investigation task group upang mapabilis ang pag-iimbestiga at pagdakip sa mga taong may kagagawan nito," he said in a statement.
Eleazar vowed justice for Cortes' family, saying police investigators will look into all possible angles in the shooting, including threats Cortes may have received in the practice of his profession.
"Walang puwang lalo na sa isang demokrasyang bansa ang pananakot, pananakit, at pagpatay sa mga taong tinuturing na simbolo ng malayang pagpapahayag," he said.
Eleazar urged people who witnessed the shooting to come forward and cooperate with authorities.
Earlier, Criminal Investigation and Detection Group (CIDG)-7 Director, Maj. General Albert Ignatius Ferro, has ordered a parallel investigation into the shooting.
CCPO probe
In Cebu City, the Cebu City Police Office said it is not discounting the possibility that the suspect could be a hired killer, that whoever is behind the shooting could afford to get one, and that the killing was well planned.
"Kung makita nimo ang pamaagi sa pagpamusil, dili sya tong usual nga pagpamusil so makonsiderar nato nga planado gyud sya ug eksperto ang nibuhat sa maong krimen," Lt. Colonel Wilbert Parilla, CCPO Deputy City Director for Operations.
"Giplanohan gyud siya kay kung imong makita, dili man usual nga pagpamusil nga adunay niduol, nipusil, nya nidagan… as of now, na- puzzled sad ta ani… dako kaayo ni nato nga problema nga kinahanglan gyud nato nga masulbad," he added.
CCPO is awaiting the findings of the Scene of the Crime Operatives (SOCO), particularly the firearms that may have been used in the shooting, considering that no empty shell was found at the crime scene, leading them into a theory that Cortes was shot from a distance by a sniper.
Cortes sustained two gunshot wounds.
"Kay diha sa area, wala may mga high-rise building diha, no, nga posibleng didto kung ato nang kuhaon ang iyahang theory pero, as of now, mao na ang atoang gisigiha'g pabalik-balik sa ato nga mga imbestigador, ang mga establishments nga within 200-meter radius sa area," Parilla said.
CCPO has traced CCTV cameras within the 200-meter radius.
"So within the 200-meter radius sa iyahang area ato na ning gi-review kung duna bay mga kadudahan nga sakyanan nga maoy nagbantay or nagmonitor sa kang Rey Cortez," Parilla said.
Bodyguards
Earlier, Cortes' wife, Kate Matus, asked that her husband's bodyguards be investigated, considering they were present during the incident.
The bodyguards are yet to issue a statement as of Friday, July 23.
Parilla said they will be made to undergo a paraffin test but they will most likely test negative as it has been at least 24 hours since the shooting.
"Then kinanglan sab ta og additional nga ebidensya bisan pa og mag-positive kay dili man na conclusive ang atoang results sa paraffin," Parilla said.
CCPC, KBP
Meanwhile, in a statement, the Cebu Citizen's Press Council (CCPC) said a total of 223 cases of attacks against the media have been recorded since 2016, as of May 1,2021 count.
"CCPC worries about how another unsolved murder of a media worker could heighten the state of impunity that various sectors of society, not just the press, fear and condemn. If a media worker's life could be easily snuffed out, violence could replace democracy's regular means of discourse," the statement reads.
The Kapisanan ng mga Broadcasters sa Pilipinas (KPB) Cebu Chapter issued a separate statement.
"The working media is already wary covering the news amid the COVID-19 pandemic, with the more of the vicious variants. Yet, it continues to take risk to bring the news 24/7," it reads.
"But now and on top, each journalist must worry with the murder of Rey Cortez, our colleague killed as he pursues his work. This inhumanity his peers totally despise, this crime the Kapisanan ng mga Broadcasters ng Pilipinas condemns in bitterest terms," the statement reads further. - Brigida R. Gerson CNU Intern Philippine Star News Service, JMO (FREEMAN)