Children need to stay home amid threat of Delta variant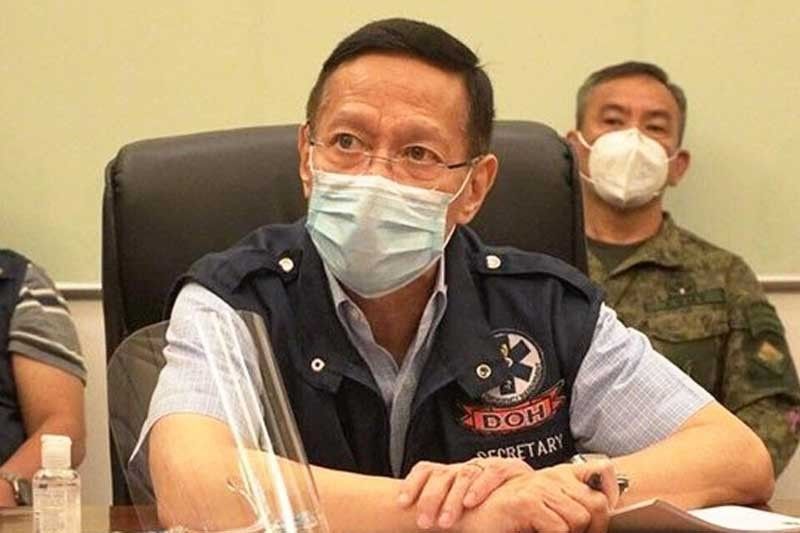 CEBU, Philippines — Amidst the threat of the dreaded Delta variant of the coronavirus and with spikes of new cases across the country, the Inter-Agency Task Force (IATF) for the Management of Emerging Infectious Diseases in the Philippines has decided to withdraw its decision to allow children as young as five years old to go outdoors.
"Ang latest natin diyan ay hindi na muna natin papayagan sa ngayon… Dahil nagkaroon na tayo ng Delta variant, nagkaisa ang IATF na iatras muna itong resolution na ito," said Health Secretary Francisco Duque in an interview with Teleradyo on Friday.
Earlier, IATF passed Resolution No. 125, which allows children five years old and above to go outdoors in areas under modified general community quarantine (MGCQ) and general community quarantine (GCQ).
But Duque said the country must not be complacent especially that some areas are seeing surges in new cases anew, Central Visayas included.
The World Health Organization (WHO) has described the Delta variant as "highly transmissible" and with an immune escape mechanism.
Dr. Mary Jean Loreche, chief pathologist of the Department of Health (DOH) in Central Visayas, said an immune escape mechanism means it is possible for these different variants to infect an individual even though the individual has been vaccinated against COVID-19.
The Delta variant is what is being blamed for the resurgence of cases in countries across the world.
Travel restriction
Aside from the decision on the children, IATF also decided to prohibit travelers from either Thailand and Malaysia from entering the Philippines beginning July 25 to 31.
"President Rodrigo Roa Duterte approved the travel restrictions for all travelers coming from Malaysia and Thailand or those with travel history to Malaysia and Thailand within the last 14 days preceding arrival in the Philippines," Presidential Spokesperson Harry Roque said in a press statement.
Filipinos who are part of repatriation efforts or special commercial flights are not covered by the travel restrictions but it is necessary for them to undergo a 14-day quarantine period and get an RT-PCR Test.
No delta variant in CV
While Central Visayas is seeing a resurgence of cases in July, particularly Cebu and Bohol, Loreche said no case of Delta variant has been detected in the region, so far.
"Wala pa po tayong Delta Variant na galing sa atin o kaya pumasok sa atin sa ngayon," Loreche said.
CV has sent a total of 1,098 samples for genomic sequencing to the Philippine Genomic Center (PGC) since late January and these samples turned out negative of the variant.
Cebu City is also not taking chances, especially with the 211 new cases it recorded on Thursday, July 22, 2021.
Councilor Joel Garganera, head of the city's Emergency Operations Center, said they are dealing with the situation as if the Delta variant is already in the city.
"Para kanako, expect the worst… Gi-kundisyon na namo among self diri… Dili kay manguros ta kay nagkilat na," he said.
The city police are deploying men at inner areas of barangays to monitor implementation of health protocols and commercial establishments have been reminded anew to observe these protocols strictly.
The city also intensified its contact tracing efforts and prepared its isolation centers anew.
As of Friday, July 23, Cebu City's active cases are at 1,480 while total deaths in July have increased to 23.
In DOH's own monitoring, Cebu City has 1,748 active cases, including 211 new ones, the most number in a day since March 13.
Still based on DOH data, neighboring Mandaue City has 560 active cases while Lapu-Lapu City has 764. Cebu Province has 1,407 active cases.
Fewer violators
Meanwhile, the Cebu City Police Office has observed fewer protocol violators in the last two days.
Lt. Colonel Wilbert Parilla, deputy director for operations, the average number of violators went down to 120 on July 22 from the previous average of 150 in a day.
"Karon, nagkagamay. Nakita sab nila nga himsug ang atong pagmonitor sa mga violation. Mas maayo nga mupadayon nga mugamay nasad ang mugawas kay less gyud ang tsansa nga matakdan kung gamay ra ang mag-suroy-suroy," Parilla said.
As of Friday, July 23, Barangay Guadalupe has the most number of active cases at 163 followed by Lahug at 97 and Tisa at 67. Sixty-one of the city's 80 barangays have active cases.
Parilla said that based on recent monitoring, most of the new infections happened at workplaces.
"Ang mga nag-positive, kato mga empleyado nga gipa-swab and then nagsunod-sunod na sya… Just like sa Guadalupe nga usa ka kompanya, nag-gikan sa ilang amo, then naapektuhan ang iyang mga empliyado, so ni-spread," he said. - Brigida Ramos Gerzon and Jomelou Q. Menorias, CNU Interns, JMO (FREEMAN)