Two ex-convicts arrested in drug bust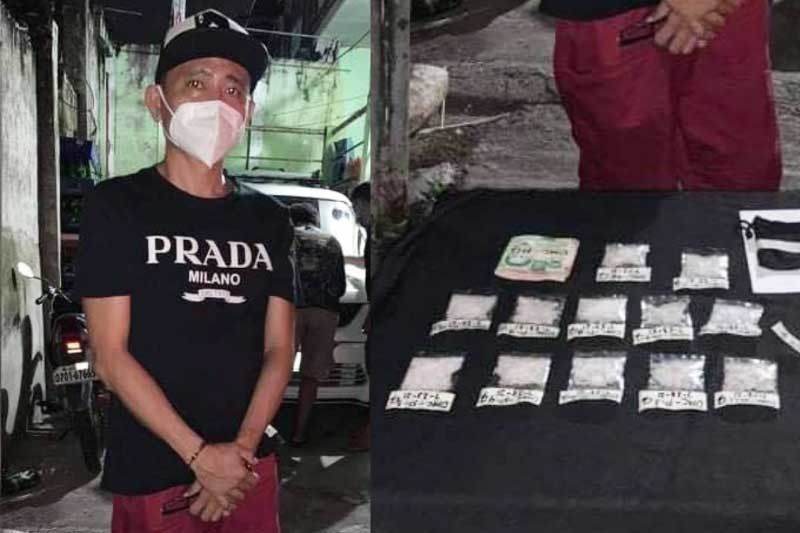 CEBU, Philippines — Authorities have arrested two ex-convicts in separate buy-bust operations.
At around 12:30 a.m. Friday, operatives from the Cebu City Police Office (CCPO), Philippine Drug Enforcement Agency (PDEA) and Cebu Intelligence Unit (CIU) conducted an operation Sitio Ponce, Barangay Capitol Site, Cebu City resulting in the arrest of Dennis Mata Conui, 42, a resident of the place.
According to CIU chief, Police Lieutenant Colonel Randy Caballes, the suspect was previously arrested in a buy-bust operation on March 2020 and was released a year after by a plea bargain.
Since Conui did not have any other source of livelihood, he reportedly went back to selling illegal drugs.
"Naa lay mga information naabot sa office nga kini sya nibalik. Mao nang pagka nag-conduct og buy-bust naa gyud, napalitan gyud sya. Kay pag-release ani niya pag March, nibalik dayon siya og pamaligya," Caballes said.
He also added that they had been monitoring the suspect for almost a week, saying that Conui is a high-value individual in the city level watchlist considering the high amount of illegal drugs the suspect was able to produce.
Investigation showed that Conui was able to dispose of 150 to 200 grams of illegal drugs per week and operated in the barangays of Kamputhaw, Sambag 1 and Sambag 2.
Upon the arrest, 60 grams of shabu amounting to an estimated value of P408,000 were seized from the suspect.
Caballes assured that the anti-drug operations are still continuous with the whole CCPO and other units in the city conducting buy-bust operations every day.
"Anti-illegal drug operations, continue gihapon ta. Ang tibuok CCPO, direktiba ni nga continuous gihapon. Mao na nga everyday naa gyuy buy-bust operation ang mga lain-laing units sa CCPO," Parilla said.
Meanwhile, another ex-convict was arrested in a buy-bust operation conducted in Barangay Bulacao, Talisay City, Cebu last Thursday.
Job Abellana Unabia, 36, got detained again due to possession of illegal drugs.
He was found with shabu weighing up to 50 grams worth P340,000.
The team of Police Lieutenant Colonel Jeorge Francis Rodrin, head of the Provincial Intelligence Unit of the Cebu Provincial Police Office (PIU, CPPO) and operatives from the Provincial Drug Enforcement Unit (PDEU), and Talisay City Police Station and Provincial Force Mobile Company (PFMC), were present during the drug raid. — Brigida Ramos Gerzon and Ericailah Gerasmio, CNU Interns, GMR (FREEMAN)