Pastor arrested for illegal recruitment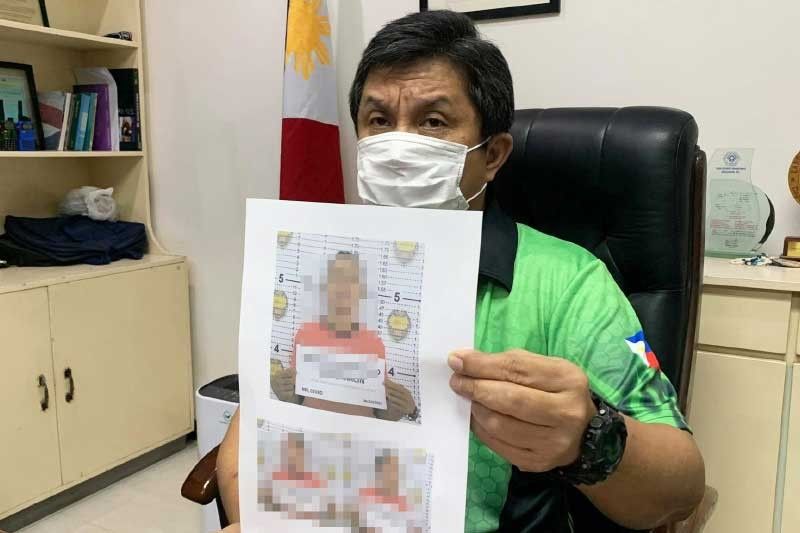 CEBU, Philippines — Elements of the National Bureau of Investigation have arrested a 53 years old pastor of a religious congregation for large scale illegal recruitment and estafa in an entrapment operation in a mall in Banilad, Cebu City last Thursday.
NBI-7 Regional Director Rennan Oliva identified the suspect as Bernardo Albarracin, also known as Pastor Billy, of Argao town.
Oliva appealed for other victims to come forward and also file a formal complaint against Albarracin.
Charges against Albarracin have already been filed before the Cebu City Prosecutor's Office on June 11, 2021 while the inquest proceeding was ensued last Monday and opted to request for preliminary investigation.
Oliva said the operation stemmed after four complainants, one of them was Albarracin's church member, came forward and claimed that "Pastor Billy" promised them to secure a job as factory workers in New Zealand in a company named Sistema Plastics Company.
In exchange for this, Albarracin asked them to pay the processing fee.
"Gipangayoan sila (complainant) og placement fee ranging from P35,000, ang ila kunong sweldo 5,000 New Zealand dollars equivalent na to P178,000, gipasaligan sila ani," said Oliva.
However, when the complainants decided to research for the company they were promised to work in, a representative told them that the email address provided by Albarracin to the complainants was not the official email address of the company.
"Ang kompanya sad miingon nga they have been receiving reports na ang ilang kompanya gigamit for defrauding job applicants," said Oliva.
When the NBI-7 verified the information with the Philippine Overseas Employment Administration (POEA), they found that Albarracin is not licensed or authorized by the POEA to recruit workers for overseas employment.
On their investigation, Pastor Billy was found to be a member a missionary group in Cebu City as stated on his identification card.
NBI-7 Senior Agent Niño Rodriguez said that other than the processing fee that Pastor Billy had asked from the complainants, he also asked for additional fees.
However, before the complainants pay for the additional, they have already done their research on the company they promised to and found out that Pastor Billy was a fraud.
"Ang giingon sa mga complainants, murag sumpay-sumpay iyang paningil, after maningil ani, naa napuy laing pangayuon kay murag ilangan-langan ang iyang processing kay kasunod naa napud siya'y pangayuon," said Rodriguez.
After the P35,000 processing fee, Albarracin would reportedly ask for another P34,000 for the visa processing fee and another P40,000 for the medical fee.
"And then kini, usa ni sa red flag sa mga complainant kay ngano daw naay citizenship fee nga P26,000 and then naay fee para kuno sa passport ug sa visa, and then ang last medyo mao ni bug-at daw, dispatch fee," Rodriguez further said.
Oliva, on the other hand, said that the mission where the accused is under does not have any idea of his activities.
In an interview with the media, one of the complainants said that she agreed to pay for the P15,000 placement fee since Pastor Billy was introduced as a trusted family friend.
According to her, Pastor Billy claimed to them that he has been in the recruitment business for 25 years.
"Gi-attempt namo'g bawi ang kwarta ug among passport, then daghan naman syag istorya, dili sa daw nila iuli kay ang amo daw visa na stamp na daw sa among passport, tua na daw sa New Zealand," she said.
Reporters tried to get the side of Pastor Billy, who is now detained at the NBI-7 detention cell, but he only said he will explain the matters before the court. — GMR (FREEMAN)