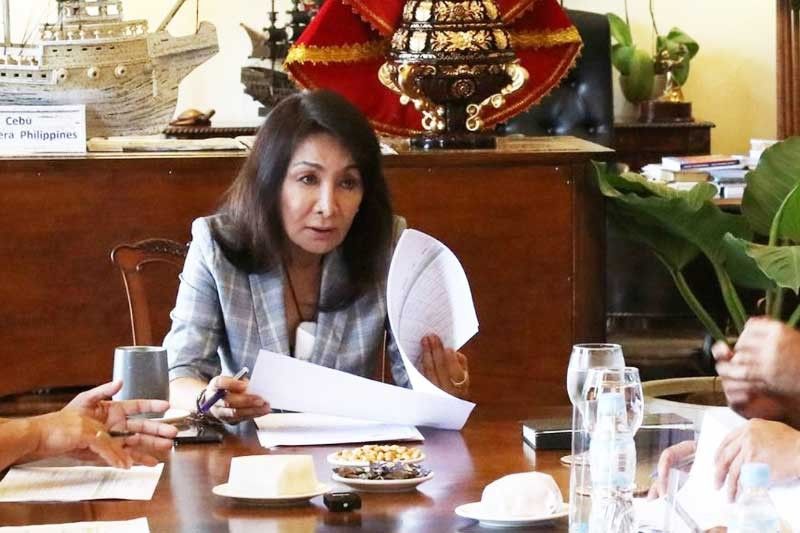 Cebu Governor Gwendolyn Garcia issued an executive order ordering all persons originating from the provinces of Bohol, Negros Oriental and Negros Occidental to present a "negative RT-PCR test result taken within 72 hours before departure from their place of origin" or "negative rapid antigen test result taken at least 48 hours before departure from their place of origin."
Negros, Bohol travelers required RT-PCR or antigen test to enter Cebu
CEBU, Philippines — From June 14-24, travelers from Negros and Bohol can no longer enter Cebu province if they cannot show a negative swab test result.
This is part of Cebu provincial government's safety measures as the neighboring provinces are seeing a surge in COVID-19 cases.
Cebu Governor Gwendolyn Garcia issued an executive order ordering all persons originating from the provinces of Bohol, Negros Oriental and Negros Occidental to present a "negative RT-PCR test result taken within 72 hours before departure from their place of origin" or "negative rapid antigen test result taken at least 48 hours before departure from their place of origin."
According to the EO, the new rule will take effect at 12:01 a.m. of June 14 until July 24, 2021, unless extended.
Garcia met with the regional directors of the DOH, DILG and Office of the Presidential Assistant for the Visayas where it was agreed that "there is an urgent need to heighten restrictions upon all persons entering the Province of Cebu who originate from the Province of Bohol and the Province of Negros Oriental," including Negros Occidental, which is adjacent to Negros Oriental.
Garcia's EO states that data from the DOH show that there's a steady increase in COVID-19 cases in the neighboring provinces of Cebu.
In Negros Oriental, the active cases are at 2,528 while Bohol has 1,095 active cases. Cebu province, on the other hand, has 481 active cases while Cebu City has 552. – JMD (FREEMAN)