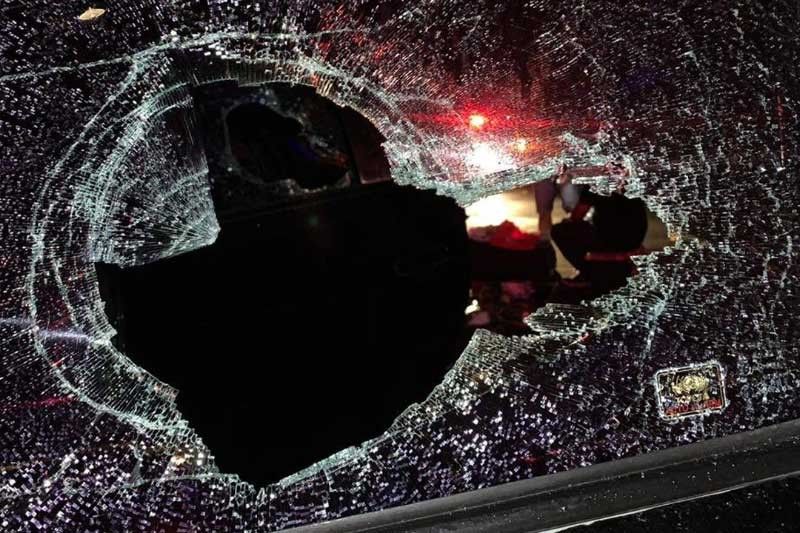 The fatalities were identified as Lihbon Kerr Bargayo, Christopher Lim, and Boyet Rama who, authorities said, were under surveillance for about a month.
3 killed, P68 million shabu seized in drug operation in Cebu
CEBU, Philippines — At least 10 kilos of shabu worth P68 million were seized from three drug suspects who were killed in a police operation in Talisay City and Cebu City late evening on Thursday, June 11, 2021.
The fatalities were identified as Lihbon Kerr Bargayo, Christopher Lim, and Boyet Rama who, authorities said, were under surveillance for about a month.
The operation began in Campo 4, Talisay City where the police hatched a buy-bust operation at around 7 p.m.
The suspects allegedly opened fire when they noticed that they were actually transacting with the police.
"But consummated ilang transaction nga two kilos so, after, nakadagan," said Cebu City Police Director Wilbert Parilla.
The police's team in Talisay confiscated two kilos of shabu.
Parilla said they sought the help of other police agencies beforehand, thus, a follow-up operation was carried out immediately.
"After that, nag-conduct og drug net operation with all Region 7 agencies… considering that it was already planned, and then, gi-tap na daan nato ang ubang agencies like the HPG (Highway Patrol Group)-7,"he added.
The suspects were intercepted at a checkpoint at the Transcentral Highway in the mountain barangay of Taptap when the HPG identified the vehicle they used in escaping authorities in Talisay City.
The suspects may have been on their way to Cebu Province. Police believed that the suspects would have escape towards to the Cebu Province.
"Na-intercept sa HPG-7 and na-identify nga the same nga sakyanan nga gigamit so instead nga muhunong… nakakita man sila nga mga police, it was also flagged down kay wala man sad siyay plate number, and mu fit man sad siya sa description nga gihatag sa SOU," Parilla said.
But this triggered another exchange of fire, this time, between the suspects and the HPG personnel manning the checkpoint.
This ended with the three suspects dead and authorities confiscating at least eight kilos of shabu from their possession.
Parilla said they are now looking into the source of the drugs, considering its volume.
"So far, sa ilang identities, they are local diri sa Cebu so it can be a local contact sa Cebu kay ang Cebu man gud, local transhipment sa tanan," he said.
The operation Thursday was participated in by the Police Regional Office (PRO)-7, Criminal Investigation and Detection Group (CIDG)-7, and the Philippine Drug Enforcement Agency (PDEA)-7. It was headed by the Special Operation Unit of the Philippine Drug Enforcement (PDEG) of the PNP.
"Dili ni sila basta-basta kay ing-ani nga kadako ang transaction... posible nga sila maoy main source sa drug supply diri sa Central Visayas," Parilla said.
Meanwhile, Cebu City Councilor Phillip Zafra appealed for vigilance from the public for suspected individuals in their areas and to report them immediately to authorities.
"Dili man gud na makalikayan nga duna gyuy mga agianan sa mga boundary sa kabukiran. Sa atong mga kaigsuonan, be vigilant lang gyud ta ug ato na i-report sa barangay o sa kapolisan kun dunay kalit nga maabot sa inyong mga lugar nga kadudahan kaayo ang mga lihok," Zafra said.
He is the chairperson of the committee on peace and order at the Cebu City Council.
He also lauded the police for the successful operation. – JMO (FREEMAN)