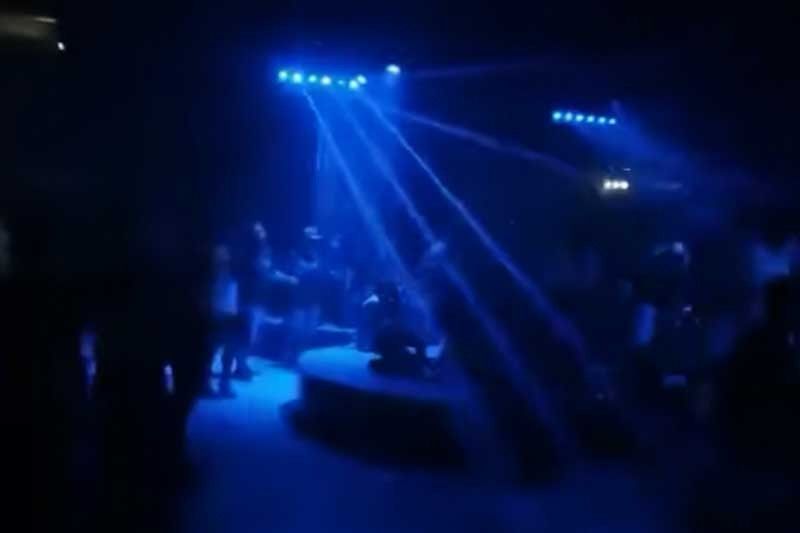 ClubHolic is being investigated after police inspection on Friday showed it was allegedly holding a disco and violating health protocols.
ClubHolic closes, vows to comply with rules
CEBU, Philippines — The management of ClubHolic has decided to temporarily close the establishment to make some necessary adjustments even if the Cebu City Business Permit and Licensing Office only temporarily suspended its special permit to serve liquor.
ClubHolic is being investigated after police inspection on Friday showed it was allegedly holding a disco and violating health protocols.
"In line with the efforts of our Cebu City government to keep our city safe, ClubHolic will be doing some enhancement," ClubHolic said in a post on Facebook.
BPLO has resolved to "temporarily suspend 6G HOLIC ENTERTAINMENT CORPORATION's special permit to serve liquor during community quarantine until changes are made to convert the establishment into a restobar."
This as it was found out that the establishment was really operating as a club, and therefore not allowed to open under the current guidelines, instead of as a restobar, which is allowed to operate.
The resolution, signed by BPLO head lawyer Jared Limquiaco, stated that the changes made in the physical setup and the policies adopted by the establishment shall be with the guidance and conformity of the EOC, the PNP, and BPLO.
"Should the named offices find the changes satisfactory, the temporary suspension of the special permit shall then be lifted in a separate resolution," it added.
BPLO also warned that any acts violating the temporary suspension shall call for the imposition of stricter penalties accordingly.
Limquiaco clarified that the said establishment can still operate if it wants to but it cannot serve liquor.
"Serving liquor ang temporarily suspended and they can still serve food if they want. Pero gi-invite namo balik ang ClubHolic sa EOC tomorrow (today) para i-discuss kung unsay angay buhaton moving forward," said Limquiaco.
EOC deputy chief implementer and City Councilor Joel Garganera also stressed that clubs are still not allowed to operate in Cebu City, thus, necessary adjustments have to be made.
"We have to be on the same page... Kita diri, we are not here to make things worse, to kill your business. We are here to help," said Garganera.
DOH-7 COVID-19 spokesperson Dr. Mary Jean Loreche said clubbing should remain to be a "no-no."
"It's a no-no. Although we are on MGCQ, we should (not open clubs yet). Even in MGCQ, guidelines say 50% lang of your capacity. Mass gatherings of this kind should not be allowed," said Loreche.
Loreche said that when she was consulted regarding the lifting of the liquor ban, she agreed to it but under certain conditions.
"When I was consulted, regarding lifting of liquor ban, I agreed with the provision nga 50% lang ang capacity. And there will be no mass gathering," she said.
Under the special permit issued by the BPLO to ClubHolic, the establishment was permitted a capacity of 300.
Misrepre-sentation?
Meanwhile, the Cebu City Police Office (CCPO) has clarified that ClubHolic was operating as a club and not as a restobar as earlier reported.
Lt. Colonel Wilbert Parilla, CCPO deputy director for operations, said this is another violation and ground to recommend for the club's temporarily closure.
After a meeting with the owner, authorities found out that the establishment was actually a club and not a restobar.
"As of now, it is not considered nga mag-open. Only the restobars ang allowed mag-open so ang iyang classification, nagpakita sila ganina og mga videos, dili gyud siya restobar. It's purely club and bar hopping ba," said Parilla.
Parilla said that the clubs are not among the establishments allowed to serve liquors after the lifting of the liquor ban.
"Kay as of now ila man gung settings and ambiance is bar jud sya ba, naay sounds, lights, DJ, unya mga cocktails. So it's not allowed," he said.
"Karon, base sa iyang recommendation, accordingly sa na-come up sa meeting, they will temporarily suspend the permit if they will not change the classification, so usbon na ang setting, dili na siya club but it should be a restobar," he added.
Earlier, the ClubHolic posted a document that indicated a 'special permit' that proved the supposed legitimacy of its operation. Parilla, however, clarified that the special permit can be revoked as long as the violation is visibly seen.
Parilla also clarified that the BPLO is the sole office that determines the allowed capacity of an establishment and not the bar or club managers. — Iris Hazel M. Mascardo, JMD (FREEMAN)