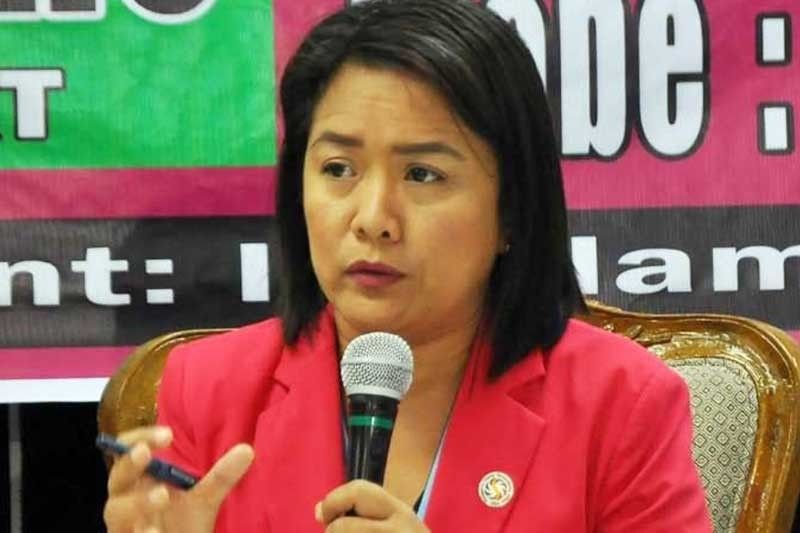 In a press briefing, PCSO General Manager Royina Garma challenged the police in the two cities anew to step up in their operation against STL.
PCSO losing P14M daily in Cebu due to illegal STL operations
CEBU, Philippines — The Philippine Charity Sweepstakes Office (PCSO) has disclosed losing an estimated P14 million in revenue daily in Cebu owing to the presence of unauthorized Small Town Lottery (STL).
In a press briefing, PCSO General Manager Royina Garma challenged the police in the two cities anew to step up in their operation against STL.
She said she saw STL booths that are still operating in the two cities despite the contract of authorized agents already terminated. PCSO is reportedly losing up to P10 million in Cebu City and up to P4 million in Mandaue City because of this.
"Cebu City ang dami… pati yung distance na 100 meters, wala na nga… 10 meters may another booth, then another booth, so it's very rampant," she said.
In Mandaue City, PCSO did not renew the contract of the authorized agent because the agent reportedly refused to agree to the target sales.
"Nung nag-ikot ako, may mga STL pa rin. It appears to be STL pa rin in Mandaue City… eh, ang Mandaue, terminated na ang STL dyan so dapat wala ng lottery games diyan except lotto," she said.
An absence of a contract with PCSO means that bets do not get forwarded to the national system or honored by PCSO. This means that the transaction is only between bettors and those running the operation locally. The local operators allegedly mirror the results against the results in the national draw.
Effect
Garma said losing revenue affected the social services of PCSO like the Individual Medical Assistance Program (IMAP) that aims to meet "the financial needs of all individuals with health-related problems".
"Of course, affected, kasi the lesser the sale, the lesser is the percentage na pwede kong ibigay. The more yung sale, the more na tataas yung pwede kong ibigay sa hospitals," Garma said.
Aside from this, PCSO is also offering fund assistance to local government units.
"Supposed to be malaki ang pera na pumapasok sa gobyerno, kaso nawawala because of the illegal operation dun sa lugar na yan," she added.
"Pumupunta lang yan sa mga illegal operators, luging-lugi ang gobyerno," Garma said.
Leniency?
Garma, a former director of the Cebu City Police Office (CCPO), said she sees leniency on the part of the police as a factor in the continued operation of unauthorized STL.
"That's it. Yun lang naman… hindi naman sa disappointed… siguro the efforts are not enough so medyo bigyan ng konting push, and when you say push, this should be a without fear and favor na enforcement," Garma said.
"I'm asking the police to conduct or initiate the operations because I am now clearing Cebu City and Mandaue in preparation for the incoming authorized agent that will be approved by the PCSO," Garma said.
For its part, CCPO said it has conducted 19 operations against illegal STL and arrested 19 people from April 30 to May 8, 2021.
PRO-7 Director Ronnie Montejo also said their operations against all forms of illegal gambling has not stopped.
"Kung may nakikita yung mga tropa natin na naglalaro, hinuhuli talaga… marami na kasi, halos araw-araw nababasa ko sa [reports] na meron na apprehensions yung mga unit natin sa entire Central Visayas," Montejo told reporters yesterday Saturday.
Garma said she is set to speak with PRO-7 about the matter.
She has met with Cebu City Mayor Edgardo Labella during which PCSO offered to help the city with the problem.
Last month, Labella ordered CCPO to submit a weekly report on its operations against illegal STL. The mayor emphasized that the city will not tolerate illegal gambling activities.
He also directed CCPO Director Josefino Ligan to check into the complaint of Carreta Barangay Captain Marciano Ando about the alleged rise of STL outlets in his barangay.
"Sa amo lang barangay, base sa evaluation, dunay 47 ka STL nga rampant kaayo maong nagpatabang mi sa mayor alang sa mahimong aksyon niini. Gusto usab namo wad-on ang mga pagduda nga giprotektaran sila sa barangay officials. Ngil-ad kaayo paminawon nga kami na hinoun ang madudahan," Ando said.
Labella said the city will file charges against anyone found involved in illegal gambling. — Sanden J. Anadia, JMO (FREEMAN)