CCSC to strictly enforce crowd limit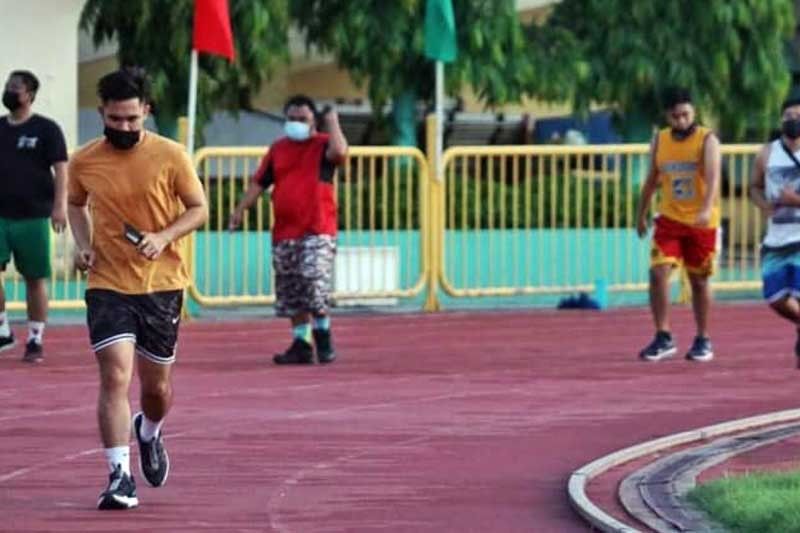 CEBU, Philippines — Cebu City Sports Center (CCSC) manager Jundel Bontuyan has appealed to those wanting to go to the sports center for a jog or walk not to lounge at the side of the oval as only 200 persons at a time are allowed inside.
"Ako naghangyo sa atong mga igsuon nga gusto mag-jogging, pasensya na gyud kaayo og medyo strikto karon ang amoang pagpatuman nga 200 lang gyud ang naa sa oval nato. Every time mosud sa oval 200 ra gyud ang atong ipasud sa, at the same time kung mogamay na, pasudlan nasad natog lain," said Bontuyan.
"Gihangyo nako ang uban nga og ganahan mo mopahuway, or naa mo'y partner nga nagdagan unya naghuwat mo, pwede ra mo sa grandstand mo-stay para pud sa safety ra pud ninyo," he added.
If there will be people sitting at the side of the oval, they will also be included in the head count, along with the oval marshal, Bontuyan said.
"Gi-allow man nato ang paglingkod-lingkod, pero dili lang pud dugay. Apil man gud sa head count ang kanang naglingkod-lingkod lang sa daplin. Amo man na'ng gistrikto gyud na 200 ra gyud ang naa sa sud, including na ang marshal ana," he explained.
Aside from that, Bontuyan said there are no reported violations of health protocols at CCSC since it was opened to the public last Monday.
"So far, wala ra man kay ang mga tawo pud mismo, ig badlong pud sa atong mga marshals sa kilid, mopatoo man... Mo-cooperate ra pud ang mga tawo," he said.
There are four marshals assigned at the oval who will take turns every after one hour.
Bontuyan said the marshals are tasked to ensure that the health protocols are followed by the joggers and walkers at the CCSC.
"Ang marshal mao gyud na silay mobadlong sa mga tawo nga nagtapok na diha, naglingkod lingkod lang kay nagtabi-tabi labi na nakita balik ilang mga friends," he said.
The sports center is open from 5 a.m. to 8 p.m.
As a safety measure, the oval is disinfected daily after its closing.
There is no increase on the entrance fee. It is still at P15 in the morning and at P20 in the afternoon.
Bontuyan said that on Monday and Tuesday, at least 400 and 700 people, respectively, went to CCSC. — JMD (FREEMAN)