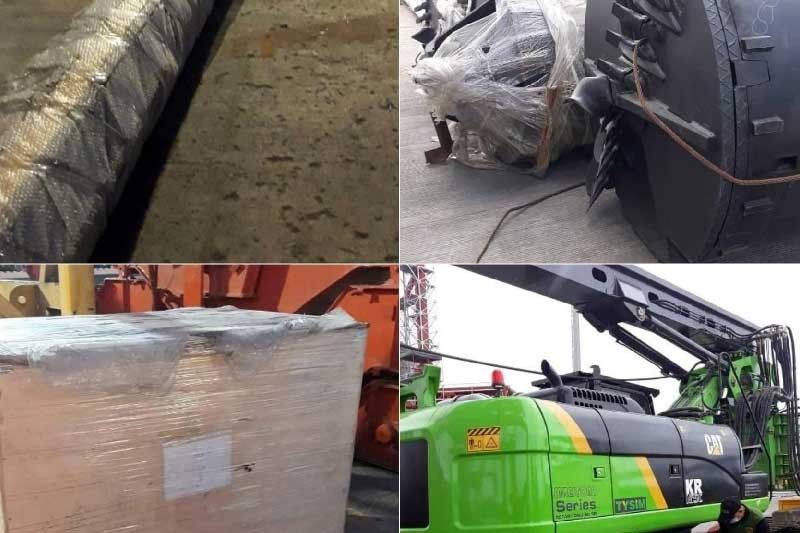 Undervalued construction equipment seized in Cebu
CEBU, Philippines — Smuggling charges will be filed against the importer of a multi-million bulk shipment from China that the Bureau of Customs (BOC) found to be undervalued by as much as 89 percent from its original cost defrauding the government over P1 million in duties and taxes.
"We will file smuggling charges against the importer which is a long standing order of our Commissioner na kung sino yung gumawa nang mga ganyan ay kakasuhan talaga," said BOC-Cebu district collector Charlito Martin Mendoza.
Mendoza has also issued a warrant of seizure and detention (WSD) against the shipment consigned to JLinks Marketing for violation of Section 1113 (F) and (L) (3), (4), and (5) in relation to Section 1400 of the Customs Modernization and Tariff Act.
"The forfeiture of the said shipment is now ongoing," Mendoza said adding the bureau will continue to be relentless on its efforts to avert this illegal activity that deprives the government of its rightful taxes and duties or revenues.
JLinks Marketing imported a brand new 2020 Model KR165C Rotary Drilling Rig from China. According to BOC, the company's representative submitted a "falsified" load port survey report indicating that the shipment was gross undervalued.
Mendoza said the drilling rig is a construction equipment with an estimated value of $247,000 or around P12 million with duties and taxes estimated at P1,472,774.
The consignee reportedly declared the value of the shipment only at $25,600 and was assessed P159,390 in duties and taxes.
The discrepancy in value resulted in a staggering difference of over 89% in customs duties and taxes.
Mendoza said their vigilance averted what could have been a loss of over P1.3 million in government revenue. — FPL (FREEMAN)