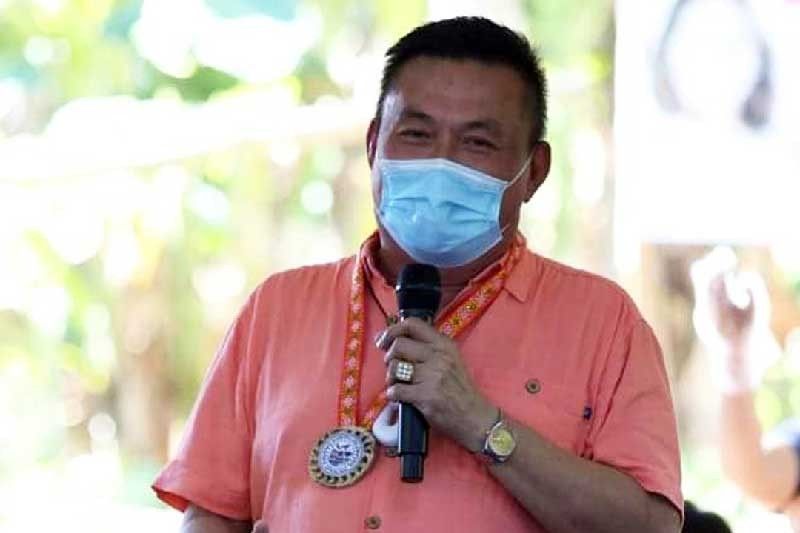 Sibonga, Cebu Mayor Lionel Bacaltos.
File/Cebu Provincial Capitol
Sibonga mayor acquitted over PhilHealth pay
CEBU, Philippines — The Supreme Court has acquitted Sibonga Mayor Lionel Bacaltos on anti-graft charges over P17,512.50 honorarium he allegedly received from the Philippine Health Insurance Corporation.
The SC has granted the appeal of Bacaltos to reverse the Sandiganbayan decision dated May 17, 2019 finding the mayor guilty of committing such violation for receiving an honorarium intended only for municipal health personnel.
Bacaltos has pleaded not guilty during the arraignment and subsequently filed an appeal to the SC on the anti-graft court's conviction.
In its 15-page decision, the SC said that Bacaltos is acquitted for two reasons.
First, is the absence of a third element on the modes of committing the offense and second, exculpatory proof of good faith.
The SC was referring to this third element as the "act was done through manifest partiality, evident bad faith or gross inexcusable negligence".
"Appellant did not act with gross inexcusable negligence," SC said adding, "here, gross inexcusable negligence cannot be imputed on appellant for his erroneous interpretation of the provision of the law."
It added that the appellant's subsequent restitution of the honorarium upon receipt of the Commission on Audit notice of disallowance all the more bolster his claim of good faith.
The SC also ruled that there is no bad faith on the part of the appellant and neither his receipt of honorarium amounted to manifest partiality when his basis for his receipt was his honest belief of his entitlement.
Section 3 (corrupt practices of public officers) of Republic Act 3019, also known as the Anti-Graft and Practice Act, states that in addition to acts or omissions of public officers already penalized by existing laws, the following shall constitute corrupt practices of any public officer and are hereby declared to be unlawful:
Paragraph (e), causing any undue injury to any party, including the Government or giving any private party any unwarranted benefits, advantage or preference in the discharge of his official administrative or judicial functions through manifest partiality, evident bad faith or gross inexcusable negligence. — GMR (FREEMAN)