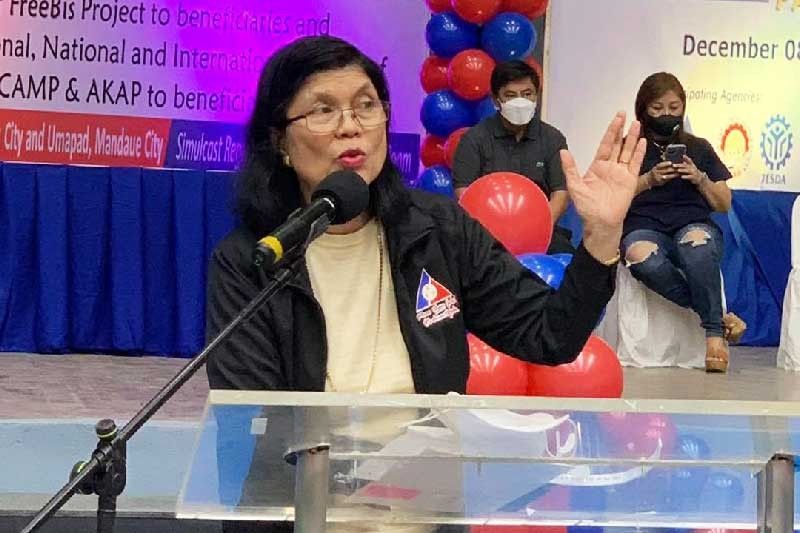 DOLE orders release of salary differential
CEBU, Philippines — The Department of Labor and Employment is urging employers to pay their employees the salary differential, especially to those who have not yet complied with the existing minimum wage order since its effectivity early last year.
DOLE-7 Regional Director Salome Siaton said Central Visayas workers, whose employers did not conform to the prescribed minimum wage rates under Wage Order No. ROVII-22, are expected to get paid with their salary differential beginning January 5, 2020.
Siaton explained that workers, who were not paid with the correct daily wage based on the new minimum wage rates applicable in their area starting January 5, 2020 should be able to receive the difference between their existing wage rates received and that of the new wage rates based on wage order.
The Regional Tripartite Wages and Productivity Board-7 chaired by Siaton said that all employers should have abided by the provisions of the wage order which took effect on January 5, 2020 including the Province of Bohol which earlier sought an exemption.
To recall, a moratorium or a temporary suspension on the implementation of the wage order in Bohol was petitioned or filed by the Bohol Chamber of Commerce and Industry while the rest of the provinces in Region 7 already implemented it.
Addressing the issue, DOLE Secretary Silvestre Bello III, who chairs the National Wages and Productivity Commission, underscored the fact that both the RTWPBs and the NWPC do have the authority to defer or postpone the implementation of a wage order.
Under Wage Order No. VII-22, non-agricultural workers in Class A cities and municipalities or the Expanded Metro Cebu Area should be paid P404 per day. Establishments in these areas employing less than ten workers should be paying workers P394 daily.
Those working under Class B or in the cities not falling under Class A category should be receiving P366 daily wage and establishments with less than 10 workers should be paying them P361 per day.
Class C municipalities or those municipalities not under Class A category should have workers paid P356 per day and the workers rendering work in establishments with less than 10 individuals should receive P351 daily.
The RTWPB takes charge in wage fixing and wage rates review and minimum wage determination. — GMR (FREEMAN)