SAF 44 remembered, families still call for justice
January 26, 2021 | 12:00am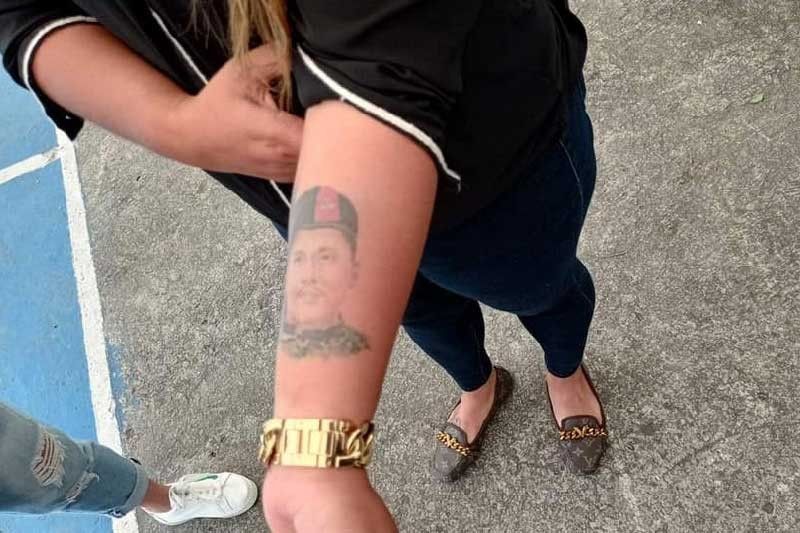 CEBU, Philippines — The Police Regional Office 7 has commemorated the National Day of Remembrance of the Special Action Forces (SAF) fallen 44 as some of their families still call for justice.
Yesterday, the PRO-7 led a wreath-laying ceremony participated by some of the families of the fallen 44.
Among them was Michelle Candano, the widow of PO2 Wendell Candano, whose image was tattooed on her hand as shown to the members of the media.
According to her, at present, they haven't heard any update on the case and added that they are still "hopeful" that justice will be served onwards.
"Syempre kaming mga pamilya sa SAF naglaum nga naa juy justice nga ma serve pero wala gyud na nalihok hangtud karon," Candano told reporters.
Yesterday was the sixth anniversary of the death of 44 SAF members who were killed during the Mamasapano massacre in Maguindanao.
On its National Remembrance, Michelle said they have chosen to move forwards, saying they are beginning to accept the fact that her husband will no longer be with them.
"But nagpasalamat ko sa mga suporta pud sa SAF 44 hilabi sa atong mga kapolisan na every year, ila gyud tagaan og bili ang nahitabo ug ilang kamatayon bisan karon nga pandemic," said Michelle.
Michelle said that they are still able to receive the financial support from the government.
Michelle recalled celebrating the birthday of their son, who turned 13 last Sunday, prior to receiving the news of her husband's death six years ago.
Police Major General Dennis Agustin, director of the PNP's Directorate for Research and Development, who stood as guest speaker during the ceremony, said their support for the family both "morally and financially" have continued all throughout.
"Si General Sinas was once here at alam naman natin na very supportive yun at hindi nya pababayaan ang pangyayari lalong-lalo na ang isa sa pamilya sa nasawi ay taga rito sa Region 7," Agustin told reporters.
Meanwhile, Police Brigadier General Ronnie Montejo, PRO-7 chief, said they are yet to receive any first-hand information on the update of the investigation of the massacre. — GMR (FREEMAN)