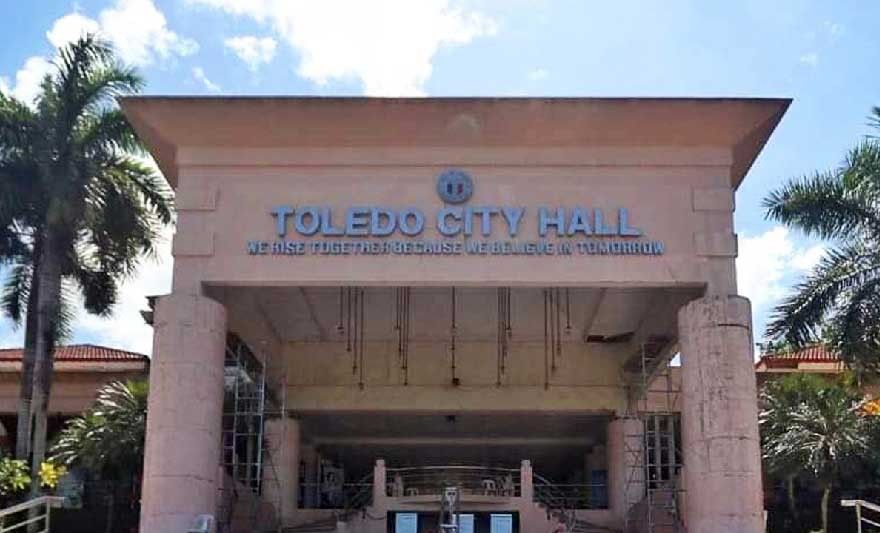 The Toledo City Hall.
File
In Toledo City: CH employees back to workplace on February 1
CEBU, Philippines — Employees of Toledo City Hall are set to work in the office starting February 1 after long period of multiple alternative work arrangement.
John Rafols Layan, head of the City Public Information Office, said that it's time to move on of the current situation and City Hall services and new programs be delivered smoothly to the public.
"Bisan pa man niini, dili gyud nato kalimtan ang pagpatuman sa health protocols," Layan said.
The local government unit has 598 employees of which 50 percent have been working under alternative arrangement like work from home.
Last year, many LGUs adopted alternative working arrangements due to the COVID-19 pandemic.
Layan added that in difficult times, the city government remains responsive to the needs of their constituents.
With the full force scheme, the city government would ensure to fulfill their mandate amid the pandemic and protect the health and safety of their workers.
To secure the employees' health and safety, the LGU would implement precautionary measures prior to resumption of full force operations, such as disinfection, conduct of health status check, and modification of workplace set up to ensure observance of physical distancing.
It is normal also to provide health standard protocol at all times such as wearing of face masks, taking of body temperature, and installation of alcohol stations.
"Naa pa gyud ang presensya sa COVID, pero wala nagpasabot nga maapektohan gihapon ang gimbuhaton sa atong kagamahanan. Panahon na nga mag-move on sa kahadlok ug tumanon ang health protocols," he added.
Meanwhile, Toledo's Community Affairs and Development (CAD) has announced that they will start within this quarter the survey or screening process for the target beneficiaries of the city's P200 million socialized housing project.
According to Ferliza Contratista, head of CAD, the primary target of the housing project are informal settlers who want a safe and decent place to live in.
The housing project will have condo-type units to be located at Barangay Magdugo.
"Mag-agi gyud og survey, kay nakadungog man gud ta og report nga dunay magpailang informal settlers apan duna diay daghang properties ug dagku pa gyud kaayo og mga balay. Atong seguradoon nga sa tinuod gyud nga informal settlers mapunta ang housing project," Contratista said.
The Toledo City Government will start the project this year and it is part of the Annual Investment Plan designed by City Administrator, Architect Ferdinand Marquez.
Mayor Marjorie Perales has activated the Local Housing Board (LHB) to give decent homes for qualified informal settlers. — GMR (FREEMAN)