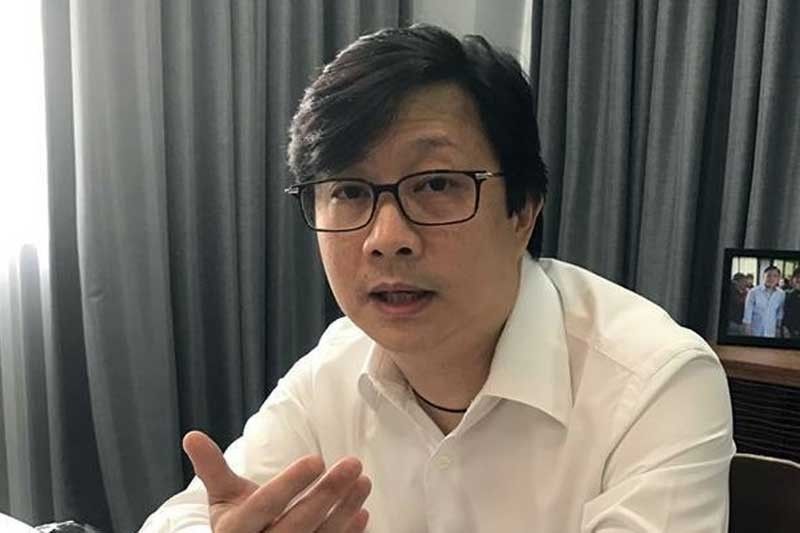 Presidential Assistant for the Visayas, Secretary Michael Lloyd Dino.
File
Fight COVID-19 like Lapu-Lapu fought for freedom — Dino
CEBU, Philippines — Presidential Assistant for the Visayas, Secretary Michael Lloyd Dino, has called on Filipinos to consider the victory of Datu Lapu-Lapu in the battle of Mactan as an inspiration in the fight against COVID-19.
In his message during the start of the 100-day countdown towards the 2021 Quincentennial Commemorations in the Philippines on January 17, 2021, Dino said that the battle of Mactan depicted the Filipino's serious yearning and regard for liberty and independence.
The Philippines is set to mark the 500th anniversary of the Victory at Mactan, the Philippine part in the first circumnavigation of the world, on April 27, 2021.
The presidential assistant is also confident that the whole Quincentennial Commemoration of the Philippines celebration would serve as proof that the country is ready to safely conduct its tourism activities.
Dino said that the Visayas is a gem for tourism and heritage and hopes that the Quincentennial Commemorations would spur economic activities and attract tourists and eventually accelerate the revival of the tourism industry and revitalize the economy.
Lapu-Lapu City Mayor Junard Chan, in his speech during the same event, took center-stage to this once in a lifetime global event commemorating the gallantry of Datu Lapu-Lapu and his men in resisting foreign intervention in the famous "Bahug-Bahug sa Mactan" or the Battle of Mactan, now commonly referred to as the Victory at Mactan.
Chan said it is with great pride that the Liberty Shrine, which was the venue of the activity, has finally earned its rightful distinction to be among the select few significant sites where the Philippine flag is to be hoisted 24/7.
The Liberty Shrine by virtue of the NHCP Board Resolution No. 10, series of 2020, has joined the ranks of the Rizal Monument in Manila, Bonifacio Monument in Caloocan, Aguinaldo Shrine in Cavite, and the Barasoain Church Landmark in Bulacan where the Philippine flag is permanently hoisted highlighting the importance of these sites in shaping the Filipino nation.
"These sites bear witness not only of the heroism of a single particular individual, but of the collective aspirations of Filipinos longing and fighting for independence," Chan added.
Meanwhile, the launching of Lapu-Lapu's P5,000 banknote and a commemorative coin was held Monday.
According to OPAV, on April 27, there will be a Quincentennial TV Special of the 500th Anniversary of the Victory at Mactan Commemorative Rites.
Other activities are also scheduled before the commemoration of the Battle of Mactan.
These activities include the groundbreaking of the Guiuan Museum on March 16; visitation of the Spanish Navy training ship Juan Sebastian Elcano on March 24-26; inauguration of the Battle of Mactan Diorama on March 27; 500th anniversary of the mass in Limasawa, Southern Leyte on March 31; and the 500th anniversary of Christianity in the Philippines on April 14.
In 2018, President Rodrigo Duterte signed the Republic Act 11040 declaring April 27 of every year as a special working holiday throughout the country and a special non-working holiday in Cebu to celebrate Lapu-Lapu Day. — GMR (FREEMAN)