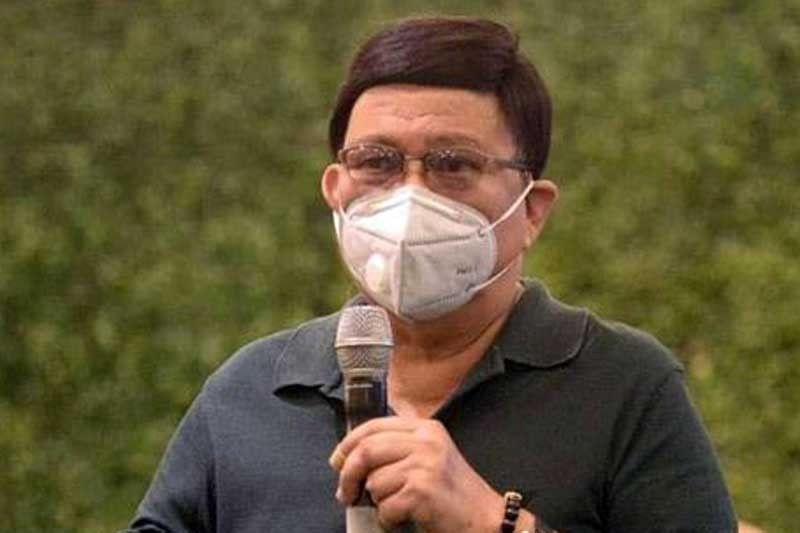 Cebu City Mayor Edgardo Labella.
File
Labella skips Sinulog for health check-up
CEBU, Philippines — Mayor Edgardo Labella was not present in the concelebrated and pontifical Mass at the Fort San Pedro that opened the virtual celebration of the Sinulog yesterday.
"Wala ko makaadto, sige lang. I had other matters to attend to. I also went to a check-up but I am feeling fine," Labella said yesterday.
Among the officials who graced the Holy Eucharist and the short program were Vice Mayor Michael Rama, Governor Gwendolyn Garcia, City Councilors Donaldo Hontiveros, Joel Garganera and Jerry Guardo, and Sinulog Foundation Inc. executive director Elmer "Jojo" Labella.
Without Labella, it was Rama who declared the formal opening of the virtual activity.
Rama, in a short note, said the mayor asked him to take care of everything while he was away to take a much-needed rest.
Since the ritual showdown, street dancing and other activities were cancelled, the SFI streamed a "rewind" of the previous winning performances of contingents.
Msgr. Roberto Alesna, who celebrated the Mass, said that despite all the challenges, there is still something to be thankful for to God, and that includes the gift of faith.
Alesna said that while God does not force Himself on people, the Fiesta Señor is a manifestation of how they have accepted Him into their lives as it is marked on its 456th anniversary this year.
Cebu Archbishop Jose Palma said that despite the pandemic, the fiesta "is still celebrated with joy in our hearts".
He said Cebuanos and the rest of the Filipinos should look back to the beginning of Christianity in the country, and then they will realize that the blessings they have recieved are too many to be counted.
"Even if there is COVID, we are not paralyzed," he said.
Palma also reminded the faithful to look into their hearts and discover gratitude and joy, as well as to have the desire to share blessings with others. — JMD (FREEMAN)