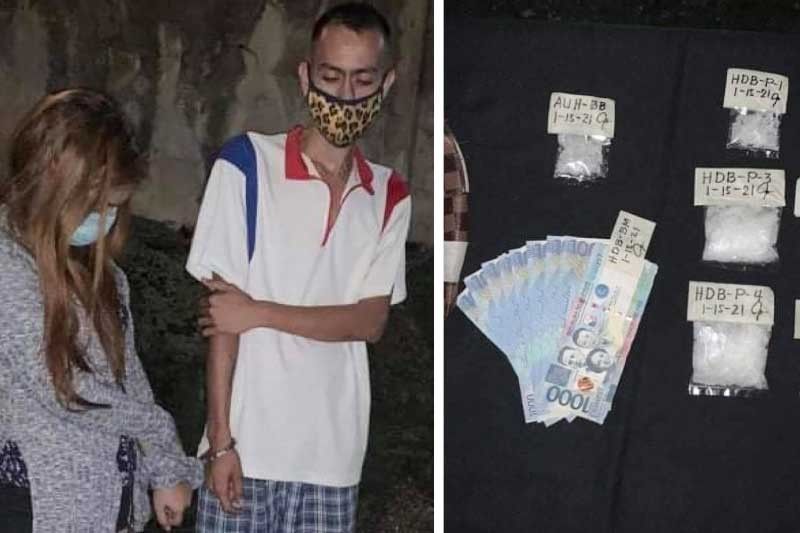 Drug operation photo from PNP.
3 nabbed, P1.7 million shabu recovered in buy-busts
CEBU, Philippines — Three high-value individuals were arrested in two separate buy-bust operations in Cebu City on Friday evening, resulting in the seizure of drugs worth P1.76 million.
Joseph Hernandez, 35, was caught with 145 grams of shabu with an estimated Dangerous Drug Board (DDB) value of P986,000 in a buy-bust operation along Buhisan Road in Barangay Punta Princesa.
Pieces of evidence recovered from Hernandez were 14 medium and three large packs of shabu.
A piece of cartoon believed to be used as the container and a P500 buy-bust money were also seized from the suspect.
In a separate operation, Honey Grace Batad, 24, and Abraham Hartman, 29, were caught with 115 grams of shabu worth P782,000 in a buy-bust operation in Sitio Fatima in Barangay Apas.
The three arrested suspects were considered as high-value targets in the regional level.
They will face charges for violation of Sections 5 and Section 11 of Article II of Republic Act 9165 (The Comprehensive Dangerous Drugs Act of 2002). — KQD (FREEMAN)