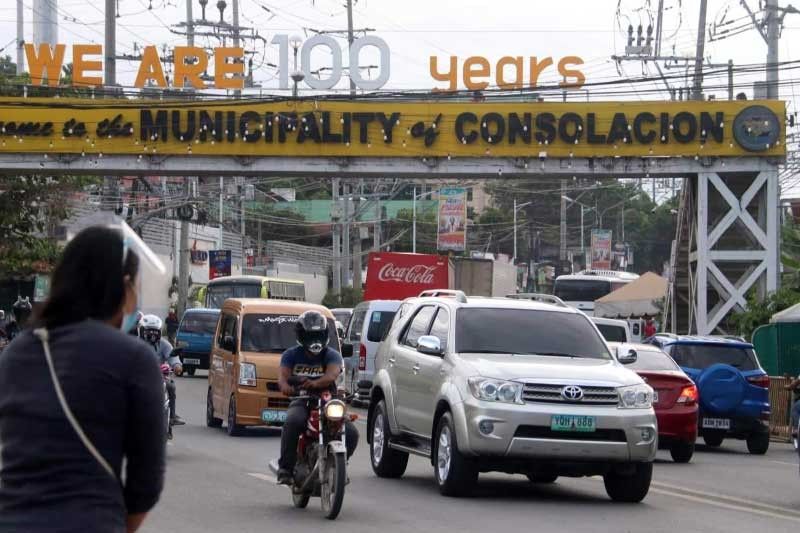 Truckers clarify truck ban hours in Consolacion, Liloan
CEBU, Philippines — The Cebu Truckers Association, Inc. has clarified the truck ban hours implemented along Consolacion and Liloan towns.
Association's president Leoncio Cubarol Jr. has corrected the report published in The Freeman yesterday.
"Ang sakto 5 (AM) to 9 AM and 5 (PM) to 9 PM and truck ban. Ang pullout sa CIP is only 9 (PM) to 5 AM," said Cubarol in a Facebook comment.
Cubarol added that the schedule at the Cebu International Port is still subject to changes depending on the result of the initial rollout.
The new schedule of releasing and pulling out of cargoes from the CIP started last night instead of during office hours from Mondays to Sundays.
The truck ban in Consolacion and Liloan stays at 5:00 a.m. to 9:00 a.m. and 5:00 p.m. to 9:00 p.m.
During day time, no cargoes will be released and pulled out from the port.
Cebu Governor Gwendolyn Garcia has issued Executive Order No. 2 series of 2021 to this effect after her meeting with the representatives of the Cebu Port Authority, Bureau of Customs, and truckers association as well as Consolacion Mayor Joannes Alegado and Liloan Mayor Christina Frasco last week.
In a report of Sugbo News, the Capitol news portal, the governor asked the truckers to deliver the cargoes, if possible, within the scheduled pull-out time to lessen the volume of traffic during daytime.
Garcia said the traffic situation in northern Cebu has not only affected the riding public but the businesses as well.
"The traffic congestion that is happening during daytime is affecting everyone. For those that are in private vehicles going to their work or their offices, they spend more time on the road than in the office itself because they have to leave early or else they would be late," she said.
Delays in the delivery of cargoes would also cause money for businesses, she added.
Trailer trucks and wing van trucks plying the roads going to and from CIP are seen as one of the causes of heavy traffic in the north. (FREEMAN)