Mandaue City overtakes Cebu City; Cebu still richest province in COA list
January 15, 2021 | 12:00am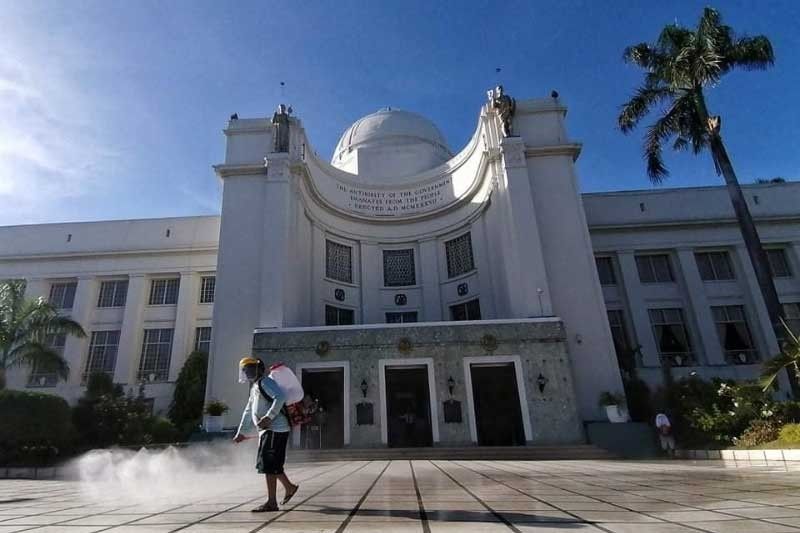 CEBU, Philippines — Mandaue City has overtaken Cebu City in terms of net worth (assets less liabilities) while Cebu has remained the richest province in the country, according to the 2019 data released by the Commission on Audit.
The financial report from state auditors showed that Mandaue registered assets of P32.16 billion and liabilities of P1.68 billion to finish 2019 with an equity of P30.54 billion, placing fifth in the top 10 richest cities.
Cebu City, on the other hand, had assets of P34.71 billion but incurred higher liabilities of P16.17 billion for a net worth of P18.54 billion. It landed sixth on the list.
Interestingly, Mandaue was nowhere in the top 10 in 2018. Cebu City placed 10th in the ranking then.
The richest city in 2019 was Makati with over P218 billion in net assets.
Cebu still richest
Meanwhile, with P203.9 billion in total assets and liabilities of only P3.807 billion, Cebu was leaps and bounds ahead of the pack with net assets of over P200 billion. Rizal came a distant second with P18.04 billion, followed by Batangas with P17.84 billion (3rd); Davao de Oro, P17.79 billion (4th); and Bukdinon, P16.64 billion (5th).
Completing the top 10 were Surigao del Norte with P13.94 billion (6th); Leyte with 11.32 billion (7th); Laguna with P10.15 billion (8th); Cavite with P10.09 billion (9th); and Zambales with P9.91 billion (10th).
Cebu's 2019 asset figure was 471 percent more than the one recorded in 2018, and this jump was attributed to the increased value of its properties.
Governor Gwendolyn Garcia said that when the province's properties were appraised in 2019 pursuant to the Local Government Code, their values have significantly increased.
"We have a lot of real estate in Cebu City, and after appraising them, their value has quadrupled," she said.
What it means
But for Garcia, being the wealthiest also means a challenge to translate such wealth to public services.
"It's nice title but as far as it goes, unless the people really feel the impact being the richest province in the country, so para nako I will not bask in that glory, because it presents an even heavier challenge to make each and every Cebuano realize that their lives are better because Cebu is the richest province," Garcia told reporters yesterday.
She said being the riches also means the Capitol has to accomplish more projects and programs that will benefit the Cebuanos.
"Dako kaayo ang challenge ani, kay ngano man? We have to accomplish much in terms of infrastructure, in terms of spurring back the economic activity that has been devastated by COVID-19, in terms of giving hope, once again to people who have been locked down too long and those whose livelihood had been severely affected," Garcia furthered.
Since returning as governor in 2019, Garcia has been focusing on infrastructure projects such as bridges and road concreting, water system and others, which the governor believes as the prime components for economic growth.
Based on the Provincial Engineering Office's report, the province has worked on the 65.2 kilometers of provincial roads and 154 kilometers of barangay roads completed and ongoing in line with the national standard measure.
Garcia aims to concrete 80-90% of over 800 kilometers of barangays roads during her term.
For this year, the Capitol will be operating on a P15 billion annual budget, of which, P8 billion has been set aside for infrastructure. — JMD (FREEMAN)