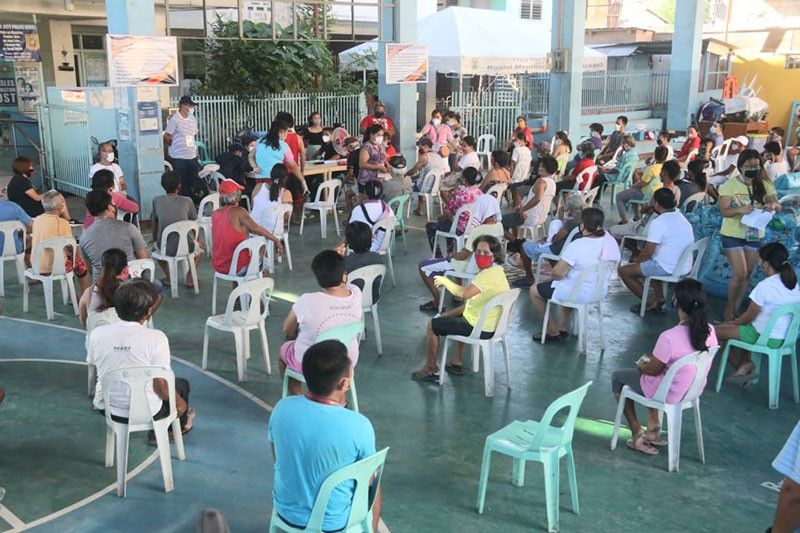 Distribution of aid from the government's SAP to residents of Mandaue City, Cebu.
STAR/File
DSWD-7 ends SAP financial aid distribution today
CEBU, Philippines — The distribution of financial assistance under Social Amelioration Program of the Department of Social Welfare and Development will end today.
Leah Quintana, DSWD-7 regional information officer, said that those who will not be able to claim the assistance today will have until Saturday, December 26, to claim it.
Quintana said she cannot give the exact number of beneficiaries who are yet to claim their SAP assistance.
"Sa pagkakaron, di pa ko ka provide sa data kay sige pa ang payout," Quintana said.
DSWD-7 started posting on Facebook on December 14, 2020 the list of SAP 2 beneficiaries but despite the notice some have not claimed their benefits.
Beneficiaries can verify the list at their respective local social welfare and development office or in their barangay.
"Human niini nga lugway, ang kadtong dili pa gihapon makakuha, ipa-certify na sa mga barangay kapitan nga wala na gyud sila diha sa ilang lugar ug dili na gyud sila mahimong mabayaran pa," Quintana said.
There are around 585,376 low income families in Cebu Province, including independent cities like Cebu, Mandaue and Lapu-Lapu, who are covered under SAP 2.
Under Republic Act (RA) No. 11469 or the "Bayanihan to Heal as One" Act, low-income families or those on subsistence economy or workers in the informal economy including 4Ps household beneficiaries and UCT Listahanan beneficiaries, and with members belonging to the vulnerable sector, assessed to be the most affected in the quarantine lockdowns because of the pandemic are entitled to get the assistance. —FPL (FREEMAN)