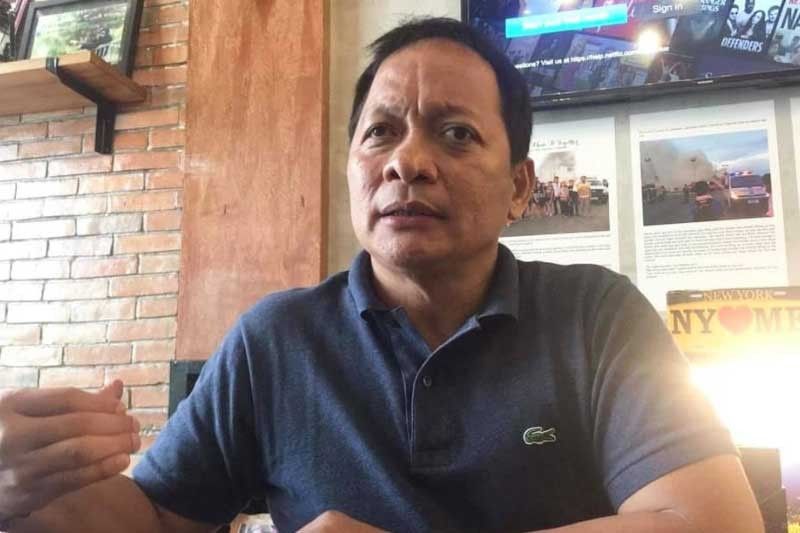 Cebu City Councilor Joel Garganera, deputy chief implementer of the city's Emergency Operations Center.
File
Garganera to Cebuanos: Be compliant, not complacent
CEBU, Philippines — Be compliant instead of being complacent.
This was the reminder of Cebu City Councilor Joel Garganara to the public after the city recorded only one new COVID-19 case on Tuesday, December 1, 2020.
Garganera, deputy chief implementer of Inter-Agency Task Force (IATF) Emergency Operations Center (EOC) in the city, stressed vigilance is important especially during this Christmas season.
"This is not enough for us to be complacent. We have to be compliant (with the health protocols) kay going to December, grabe na kaayo ang atong mga activities," said Garganera.
The councilor urged the public to do away with gatherings to avoid the risk of being exposed to the virus.
"I know naa ma'y uban nga they have a way of trying to justify ba, nga maggrupo kuno, business meeting, unsa diha, but it turned out to be just a gathering, it's just party," said Garganera.
"Timan-i ninyo, og mag-gather man gani mo diha, at the end of the day, mouli mo and then, especially Christmas, pag-uli ninyo labi na'g Misa de Gallo, kustombre gyud na nato nga mogakos, mohawok sa atong ginikanan, mobless, and that is very dangerous og gikan ka og dako nga group gathering and if you are not being mindful," he added.
The one new case has provided the city the lowest positivity rate at 0.28 percent, said Garganera.
"One thing good sad, from the very start, niubos nata sa 10 percent nga accumulated nga positivity rate which is only 9.99 nata," he said.
"We hope nga ato ni'ng ma-sustain going to December, going to Sinulog kay at the end of the day, we have to be reminded pa gihapon nga tibuok Pilipinas, kita'y pinakataas gihapon, Cebu City, og mortality rate. Because we have six percent na mortality. Sa 10,600 something nato nga nagpositive, 680 ang namatay," said Garganara.
He, however, said there is really a decline in terms of deaths due to COVID-19.
For the month of November, the city only recorded four deaths, a lot lower compared to the 370 deaths last June.
"We hope and pray, with all our cooperation, nga December wa'y mangamatay intawon. Because it is December, we should be together with our loved ones," said Garganera.
Based on the Department of Health in Central Visayas (DOH-7) data, the total number of cases in the city is at 10,655 with 227 active cases.
On the other hand, the total number of recoveries is at 9,743 and the total number of deaths is at 685. — KQD (FREEMAN)