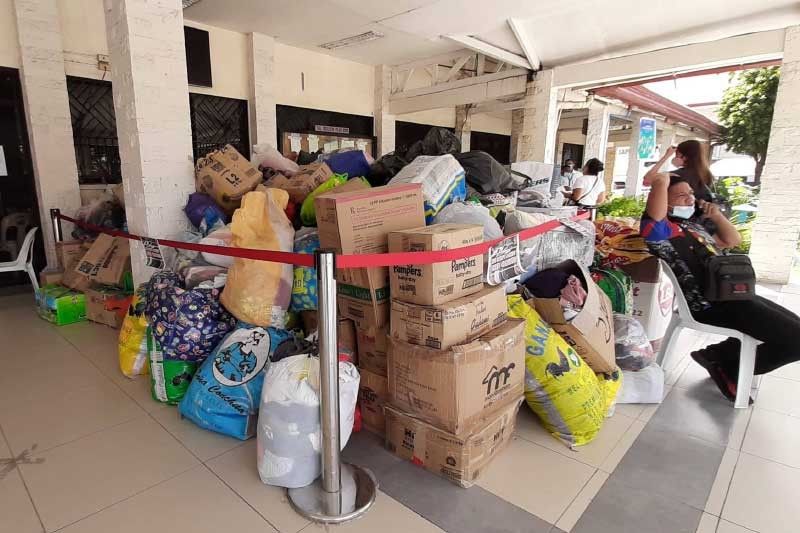 The Lapu-Lapu City government is readying to ship its relief assistance to typhoon victims in Luzon.
Joy Torrejos
PRO-7 sends aid for typhoon victims
CEBU, Philippines — The Police Regional Office (PRO) in Central Visayas through the Amigo Cops transported yesterday the first wave of relief goods for the victims of typhoon Ulysses in Region 2.
During the send-off ceremony, Police Brigadier General Albert Ignatius Ferro said they will be transporting two sets of relief goods. One is for Region 2 and the other is for the soldiers in the Philippine Air Force (PAF) who are also affected by the typhoon.
To ensure that the relief goods donated by the government and private sectors will be provided to the victims in Region 2, they will be sending it to the Police Regional Office (PRO) 2.
While the relief goods intended for the soldiers will be sent through the Colonel Jesus Villamor Air Base in Pasay City.
"We send forth our love and compassion to Region 2 in this most difficult time. The ravages of typhoon Ulysses have left them devastated, destroyed their crops and properties, and their means of living. The resounding call to help and the spirit of bayanihan has surfaced in these trying times," said Ferro.
As he recalled the three waves of relief operations to Bicol which was previously ravaged by typhoon Rolly, Ferro is amazed by how generous the people in the entire region particularly in Cebu to extend their resources.
"The generosity of the people in Cebu and the entire region has amazed me and I'm excited because never in my wildest dream that our brothers and sisters in Cebu are very compassionate."
"Even if they too are undergoing a crisis in this pandemic, still they are willing to give. I am in awe of everyone's capability to share which is a living proof of our compassion for others who are in need," he said. — KQD (FREEMAN)