CCTO impounds 672 motorcycles, clamps 996 vehicles in October
November 5, 2020 | 12:00am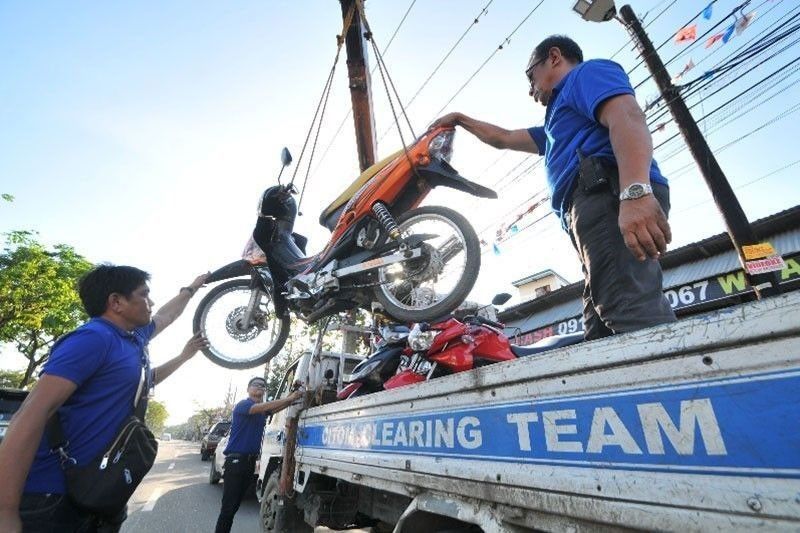 CEBU, Philippines — The number of traffic violators in Cebu City declined in October but remained considerably high considering that the city remains in a pandemic, data from the Cebu City Transportation Office showed.
From the more than 18,000 cases in September, the number dwindled to 14,544 in October, said CCTO spokesperson John Paul Amores.
During October, CCTO impounded a total of 672 motorcycles and clamped 996 vehicles for illegal night parking.
Amores echoed residents' lament on the problem of traffic violations because according to him, the city remains under a quarantine status.
He said the office has received complaints of heavy congestion on city and barangay roads because of illegal parking.
The most common violations include disregard of traffic signs, wearing of slippers, no registration, expired registration, no license and no delivery permit.
Violators are slapped with a P1,500 fine for towed and clamped vehicles.
Amores advised the public to secure their parking space first before buying vehicles. He said clearing the streets will pave the way for a smooth transport for emergency vehicles.
Even if the city is still under modified general community quarantine, Amores said CCTO will remain in full force to control the traffic as more vehicles are expected to ply the streets after the quarantine status had been downgraded. — JMD (FREEMAN)