DOH monitoring Cebu province: Central Visayas flattens curve
September 8, 2020 | 12:00am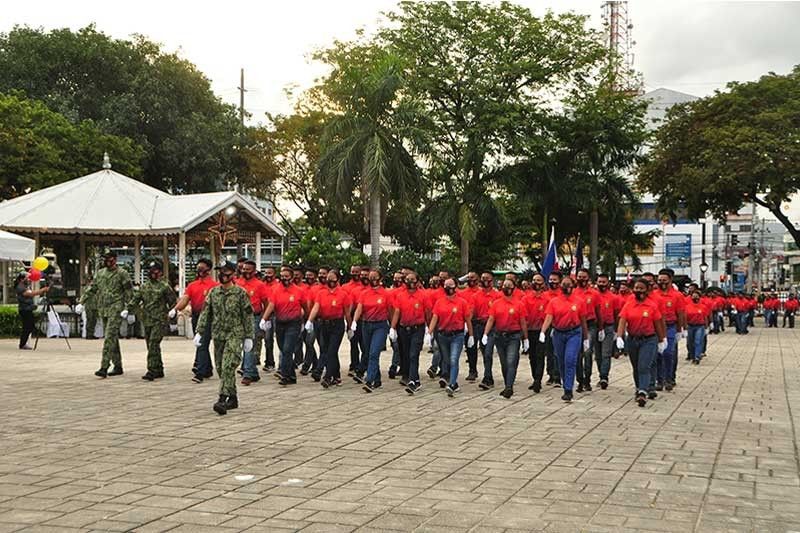 CEBU, Philippines — Central Visayas, which is composed of Cebu Island, Bohol, Negros Oriental, and Siquijor, has flattened the curve, the Department of Health said yesterday.
"Yes, it's not only Cebu City that has flattened its curve, but the entire region based on our data," said Dr. Mary Jean Loreche spokesperson and chief pathologist of DOH-7.
The assessment is based on the lowering of cases in highly urbanized cities like Cebu City, Mandaue City, and Lapu-Lapu City.
Cebu City now only has 351 active cases, Mandaue City has 356, and Lapu-Lapu City has 210.
But Loreche said they are keeping an eye on Cebu Province, which still has 861 active cases.
This, however, is a cumulative number of cases in the province's 54 local government units, including Talisay, Consolacion, and Minglanilla.
"Atong panawagan sa mga katawhan nga naa sa probinsya (Cebu Province) nga dili mu-kumpyansa. Follow the minimum standards and that they should also submit themselves to testing and that, hopefully, we and the LGUs work hand-in-hand," Loreche said.
Meanwhile, Bohol has 158 active cases, Negros Oriental has 40, and Siquijor is now COVID-free. Siquijor tallied three cases in July.
Another factor that made DOH declare the curve has been flattened is the critical care utilization in the entire region, which is now only at 19 percent.
Even with the positive development, Loreche reminded residents that the coronavirus is still around and that health protocols must be observed strictly.
"We are not back in the old normal. This is the new normal now. We don't go around without observing the minimum health standards like wearing of mask, face shield, and social distancing," she said.
Cebu City
Cebu City Mayor Edgardo Labella highlighted the high recovery rate in Cebu City at 89.59 percent, something that he attributes to cooperation.
"Let me start my first day back at work fully recovered from a medical procedure with good news from our fight against COVID-19. The transmission has slowed down in Cebu City and more people have recovered from the illness," Labella said yesterday, two days after he returned to work after undergoing gallbladder stone surgery.
"As we continue to work hard to maintain our gains in the fight against an invisible enemy, we also now take small steps towards reviving business and the economy," he added.
Like Loreche, Labella reminded residents to always keep the important health and safety protocols in mind.
"But even as we rebuild and reopen, let us always keep in mind important health and safety protocols: wear masks and face shields, wash hands often, observe physical distancing, and stay home," Labella said. — JMO (FREEMAN)