In Cebu City: Mass gatherings banned; QPass needed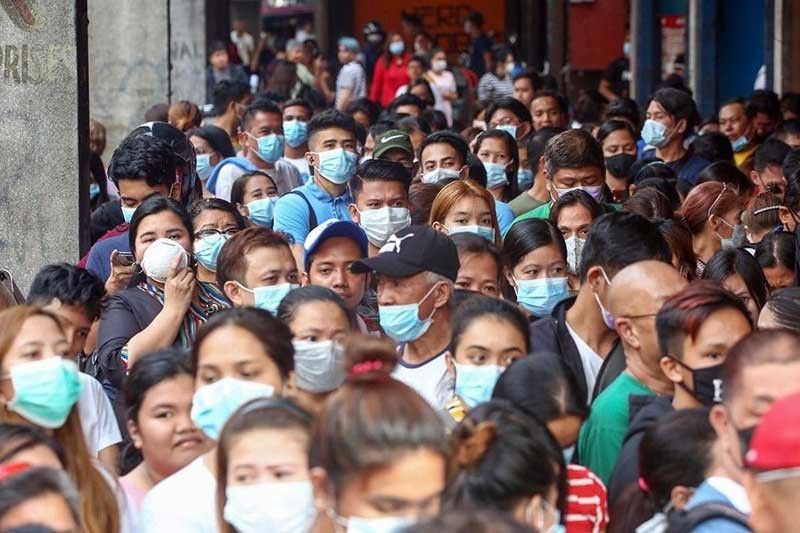 CEBU, Philippines — The shift to general community quarantine in Cebu City might loosen up some restrictions but the executive order issued by Mayor Edgardo Labella makes sure movement of more people will not lead to mass gatherings and more infections.
The city will be under GCQ status from August 1 to 15, 2020.
Executive Order 86 prohibits mass gatherings such as movie screenings, concerts, sporting events, and other entertainment activities.
While curfew has been adjusted, from 10:00 p.m. until 5:00 a.m., residents who wish to leave their houses to access basic necessities and services will still have to bring their quarantine pass.
Authorized persons outside residence (APOR) are exempted from this requirement.
The EO also mandates residents to observe health protocols to help curb the spread of COVID-19.
"Within the duration of the General Community Quarantine (GCQ) in the City of Cebu, all residents are hereby directed to obey, follow and abide strictly to minimum public health standards. These include the wearing of face masks in public and in the workplace at all times, frequent handwashing, good personal hygiene and coughing etiquette, regular disinfection of personal and work spaces, and observance of strict physical distancing," it reads.
Labella's previous orders on liquor ban, Carbon Public Market Complex Schedule, and mandatory COVID-19 testing for persons deprived of liberty (PDL) and children in conflict with the law (CICL), among others, will remain.
Stay at home policy
Under GCQ, the mandatory stay-at-home order is still in effect.
Any person below 21 years old, those who are 60 years old and above, those with immunodeficiencies, comorbidities, or other health risks, pregnant women, including any person who resides with the aforementioned, shall be required to remain indoors at all times, except when indispensable under the circumstances for obtaining essential goods and services, or for work in industries and offices or such other activities permitted under GCQ.
The stay-at-home order shall not apply to medical practitioners; emergency personnel; all authorized national and local government officials and employees; drivers and personnel of delivery vehicles carrying all types of cargoes; accredited media personnel, among others.
Work conditions
There is non-disruption of government work during GCQ.
Section 2 (C) of the EO provides that industries or sectors that are allowed to operate must do so provided they comply with minimum public health standards and safety protocols at all times.
These industries and sectors must also abide by the latest and relevant guidelines issued by the Inter-Agency Task Force, Department of Trade and Industry (DTI), Department of Labor and Employment (DOLE), Department of Health (DOH), and other industry specific guidelines as set by relevant regulatory agencies.
Those allowed to operate during GCQ at full operational capacity are public and private hospitals; health, emergency, and frontline services, including dialysis centers, chemotherapy centers and the like; manufacturers of medicines, medical supplies, devices and equipment; private establishments and their employees involved in the provision of essential goods and services, and activities in the value chain related to food, medicine and vitamins production, medical supplies, and other essential products; media establishments without need of additional accreditation; veterinary clinics; banks; and money transfer services.
Those allowed to operate between 50 percent up to full operational capacity, and without prejudice to work from home and other alternative work arrangements are Category II Industries- mining and other manufacturing, and electronic commerce companies, as well as other delivery, repair and maintenance, and housing and office services; other real estate activities; publishing and printing services; malls and commercial centers, subject to DTI guidelines; dining establishments and restaurants, subject to DTI guidelines; barber shops and salons, subject to DTI guidelines; and hardware stores, among others.
Leisure establishments and services at malls are still not allowed.
Those allowed to operate from skeleton workforce to 50 percent operational capacity, and without prejudice to work from home and other alternative work arrangements, are Category III Industries – financial services, legal and accounting, and auditing services, to name a few.
All public and private construction projects shall be allowed, but with strict compliance to the construction safety guidelines issued by the Department of Public Works and Highways (DPWH) for the implementation of infrastructure projects during the pandemic.
The private sector is encouraged to adopt stricter health standards concerning their own operations.
Transportation
The road, rail, maritime, and aviation sectors of public transportation shall operate at a reduced operational and vehicle capacity in accordance with Department of Transportation (DOTr) guidelines.
In all public transports, a strict one-meter distance between passengers shall be observed and appropriate engineering controls shall be in place.
Implementation
The Armed Forces of the Philippines (AFP) and Philippine National Police (PNP) are directed to implement the full extent of the EO. Barangay officials and other force multipliers are also mandated to implement the order.
Barangays are mandated to establish checkpoints at strategic areas within their respective areas of jurisdictions in close coordination with law enforcement agencies.
"Violation of any provision of this Order and other earlier Executive Orders issued in relation to the COVID-19 pandemic shall be subject to penalties pursuant to existing national laws and local ordinances," the order reads. — JMO (FREEMAN)