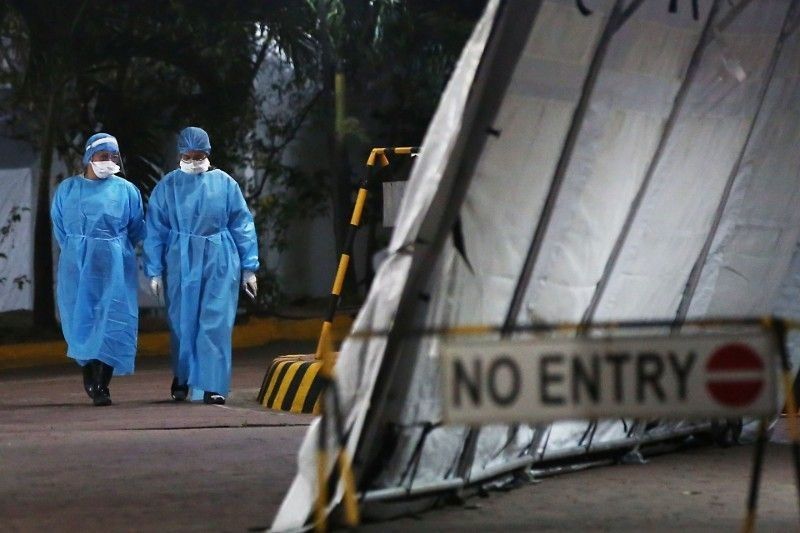 The 119 cases bring to 879 the total number of cases in Cebu City. Seven patients have passed away, so far.
STAR/Miguel de Guzman, file
In Cebu City 119 new COVID cases
CEBU, Philippines — The biggest bulk of the 124 coronavirus positive cases recorded in Cebu yesterday again came from Cebu City with 119 new cases from at least four areas.
In the breakdown provided by the Cebu City Health Department, one case is from Upper Bacayan; 1 is from Lusimba, Pardo; eight are from Centro Mambaling; and 109 are from Barangay Suba (Abellana Street, General Gines, Belgium Street, Magsaysay Street, Sto. Niño Street).
The 119 cases bring to 879 the total number of cases in Cebu City. Seven patients have passed away, so far.
The Cebu City Jail still has the most number of cases at 333 while Barangay Luz has the second most number of cases at 193. Barangay Labangon follows with 125 cases.
As of yesterday, 29 of the 80 barangays in Cebu City have COVID-19 positive cases.
Late yesterday afternoon, Mayor Edgardo Labella announced that the Pasil Fish Port will be closed indefinitely starting midnight last night.
"The closure will give way to the massive disinfection, contact tracing, and covid-19 testing activities of the Cebu City Government in the area. We ask for your support and understanding as we unite to fight this invisible enemy," Labella wrote on Facebook.
The new cases came just two days before the city begins strategic mass testing in all its 80 barangay.
Province
Four others from the 124 cases are Overseas Filipino Workers who returned to Cebu on April 28. The OFWs have tested negative in Manila but they were retested here upon arrival at the port. From there, they were ferried straight to the hotels where they will stay in isolation for 14 days.
The four new OFW cases bring to 18 the number of OFWs who have tested positive in Cebu.
"Dili na lang nato i-identify ug asa ni sila gikan aron dili magubot ang mga residences ug ang mga LGUs," Garcia said.
(Let us no longer identify which part of Cebu they come from because the residents and the LGUs might panic)
Mandaue City also recorded one positive case yesterday but the patient, an inmate of the city jail, passed away on May 1, said the city's information officer, Atty. John Eddu Ibañez.
The patient was a 39-year-old man from Sitio Lemonsito in Barangay Umapad.
"Wala na siya nakaadto sa barangay. Diritso na siya sa hospital gikan sa jail. Namatay na pud siya gahapon (May 1)" Ibañez said yesterday.
(He has not gone back to the barangay. He was brought straight to the hospital from the jail and he died yesterday)
The patient was the 12th inmate who tested positive for COVID-19 since April 23, 2020.
For some good news, Ibañez said all 45 officials and workers of Barangay Cambaro had tested negative for COVID-19.
Sitio Sili in Barangay Cambaro has eight positive cases. The sitio has been on lockdown since last week. The sitio has 300 residents.
Swabbing
Garcia said yesterday that nasal pharyngeal and oral pharyngeal swabs have been taken from 39 residents of Carcar City, 70 residents of Bantayan, and 12 residents of Daanbantayan. Three residents of Minglanilla have also been swabbed while 12 await swabbing. Six residents of Catmon have also been identified for swabbing.
"A number of them are asymptomatic, wala'y gipakita nga symptoms. Na-swab lang ni tungod kay they came in contact with a positive case ug ang uban sad, nag-manifest ug hilanat ug karon nawala na," she said.
She encouraged city and municipal health officers to take measures in boosting the patients' immune systems through "tried and tested" practices like steam inhalation and drinking of ginger tea. JMO (FREEMAN)