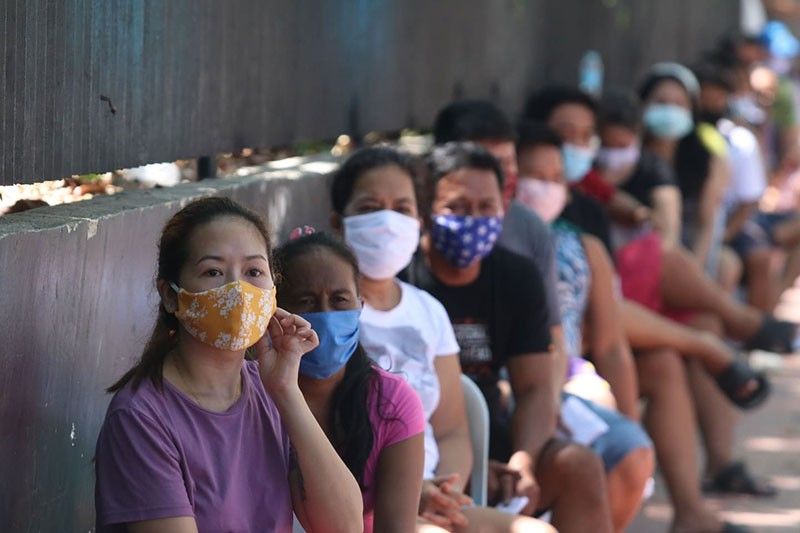 Social distancing and wearing of mask were properly observed by the residents of Barangay Sambag 2, Cebu City during the distribution of relief assistance yesterday.
Aldo Nelbert Banaynal
Labella 'scolds' CESET chief over fake order'
CEBU, Philippines — Cebu City Mayor Edgardo Labella has denied that he ordered for the imposition of fine on those who violate the mandatory wearing of face masks in public places.
On Tuesday, April 7, posts circulated online stating that Labella supposedly ordered the City Environmental and Sanitation Enforcement Team (CESET) to issue citation tickets to the violators of his executive order.
According to the posts, those who will receive a citation ticket will have to pay at least P20,000.
"No, that's not true. I have not directed that," said Labella.
"Kani si Grace Luardo went beyond and tried scaring people to obey... I did not order. I even scolded her," he said.
Luardo, the CESET chief, reportedly made the remarks in a radio interview. Her statements soon became the basis of the posts that made rounds online.
The FREEMAN tried to reach Luardo for her comment on the matter but received no reply from her end as this story was written yesterday.
Labella warned the people who use his name in spreading false information.
"I'm warning them that I could even charge them," said Labella.
He said he will hold them responsible.
"Do not believe on fake news and irresponsible people for circulating that," said Labella.
Labella said that what he issued was an executive order advising the people in the city to wear face masks.
"If found not wearing masks, they are just advised to go back to their houses," he said.
He explained there is no fine imposed in that executive order because it is not an ordinance. Moreover, a local government unit, in an ordinance, cannot impose more than P5,000 fine.
On April 1, Labella issued an executive order requiring the people to wear face masks in public places while the city is under the state of enhanced community quarantine (ECQ).
Labella issued Executive Order No. 66, which states that the wearing of face masks, coupled with proper sanitation and frequent washing of hands with soap and water, is among the ways to prevent transmission and spread of coronavirus disease 2019 (COVID-19).
"The wearing of masks shall be done at all times and in all public places where a transmission of the said illness may take place through the modes of transmission as published by authorities in the field of public health," a portion of the executive order reads.
Public and private establishments are also mandated to refuse entry of persons who are not wearing face masks.
Those who violate the order will be punished in accordance with the penalties provided under Section 10 of RA 11332 or Mandatory Reporting of Notifiable Diseases and Health Events of Public Health Concern Act. JMD (FREEMAN)