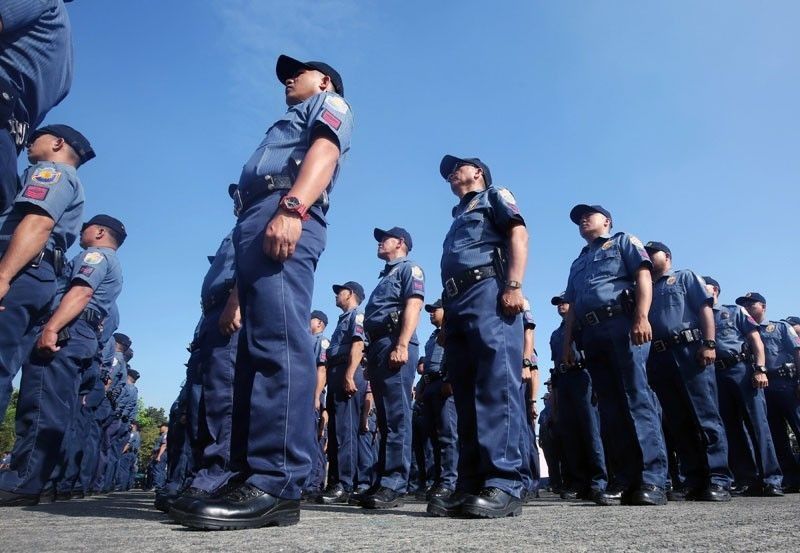 Authorities said they have traced to Consuelo's Facebook account the information shared on social media that a foreigner who was admitted at a hospital here died due to COVID-19. He reportedly posted the information on February 11, 2019.
STAR/KJ Rosales/File
Cops sue alleged peddler of fake COVID-19 info
CEBU, Philippines — The Regional Anti-Cybercrime Unit (RACU) has filed formal charges against the optometrist in Cebu accused of spreading fake information on social media about the coronavirus disease (COVID-19).
"Today… pina-receive namin sa prosecutor's office ang referral namin doon sa person of interest natin," RACU-7 Director Marlo Castillo told reporters yesterday afternoon.
They identified the optometrist as Josephil Brian Consuelo, a resident of Barangay Lahug in Cebu City.
Authorities said they have traced to Consuelo's Facebook account the information shared on social media that a foreigner who was admitted at a hospital here died due to COVID-19. He reportedly posted the information on February 11, 2019.
The hospital where the patient was reportedly admitted had to issue a formal statement denying the information. RACU-7 also had to send a team to the hospital after a concerned citizen called the unit and inquired about the supposed death.
Consuelo is facing charges for violating the Revised Penal Code for unlawful use of means of publication and unlawful utterance in relation to the Cybercrime Act of 2012.
"Magkakaroon pa ng preliminary investigation para dito para mabigyan sya ng time na i-consult ito sa kanyang lawyer (There will be a preliminary investigation to give him time to consult with his lawyer)," Castillo said.
Castillo said earlier that they have spoken to Consuelo and the latter reportedly said he will face the charges.
"Sinabi naman nya na haharapin nya (He said he will face them)," Castillo said.
The prosecutor's office where the complaint was filed will give Consuelo a chance to file a counter-affidavit to respond to the charges.
The COVID-19 issue is a sensitive one, especially to Cebu, because the first two people who tested positive of the virus, one of whom died eventually, were found to have entered the Philippines through the Mactan Cebu International Airport.
Castillo reminded the public anew to refrain from posting false or unverified information, especially on social media, where information spreads fast.
"Maging seryoso po tayo. Unang-una, we often give information o babala sa ating mga constituents na wag nyong lokohin… yung mga pagpo-post na ito…especially now that merong national o immediate concerns (Let's be serious with this… don't fool around with posts, especially now that we have national and immediate concerns)," Castillo said.
Prior to this, RACU-7 also arrested a certain Brigido Mangas Granada, a resident of Danao City, for spreading false information about a van allegedly roaming around and looking for kidnap victims.
Travel Restrictions
Meanwhile, the Department of Health (DOH) conveyed yesterday the resolutions of the 6th Inter-agency Task Force on Emerging Infectious Diseases (IAFT-EID) after the Task Force convened to discuss updates and recommendations on the management of the Coronavirus Disease 2019 Health Event.
The IATF-EID meeting was attended by representatives of the Office of the President and the Departments of Health, Justice, Interior and Local Government, Tourism, Foreign Affairs, Social Welfare and Development, National Defense, and Transportation.
Among the government agencies represented in the Task Force were the Presidential Communications Operations Office, Overseas Workers Welfare Administration, Philippine Overseas Employment Administration, Bureau of Immigration, Civil Aeronautics Board, Civil Aviation Authority of the Philippines, Philippine Ports Authority, Office of Civil Defense, and the Philippine National Police.
DOH said IATF-EID redefined the exemptions from travel restrictions based on thorough risk assessment of the current situation. Initially, only Filipinos and holders of permanent resident visas travelling from China, Macau, and Hong Kong were allowed entry into the country.
In the recent resolution, Filipinos and their foreign spouses or children, and holders of diplomatic visas will now be allowed entry into the country subject to the required 14-day quarantine.
The Task Force also agreed to authorize travel to Hong Kong and Macau for permanent residents of the respective Special Administrative Regions, Filipinos leaving abroad for study, and Overseas Filipino Workers, provided that the travellers sign a declaration signifying their knowledge and understanding of the risks involved.
Meanwhile, Senate President Pro-Tempore Ralph said the decision of the government to allow Filipinos to return to their work in Hong Kong and Macau is a step in the right direction as this will save the jobs of thousands of Filipinos
"The lifting of the ban, in effect, rescues these stranded workers from unemployment and their families from penury… In their appeal to be allowed to travel back to their waiting employers who value their services, they warned that injury from certain loss of income is greater than the possibility of being infected by the virus," Recto said.
Besides, he said, the SARS-tested health system of Hong Kong is "in a better position to treat coronavirus patients than our hospitals here, and the HK government has assured us that they will take good care of our people." JMO (FREEMAN)