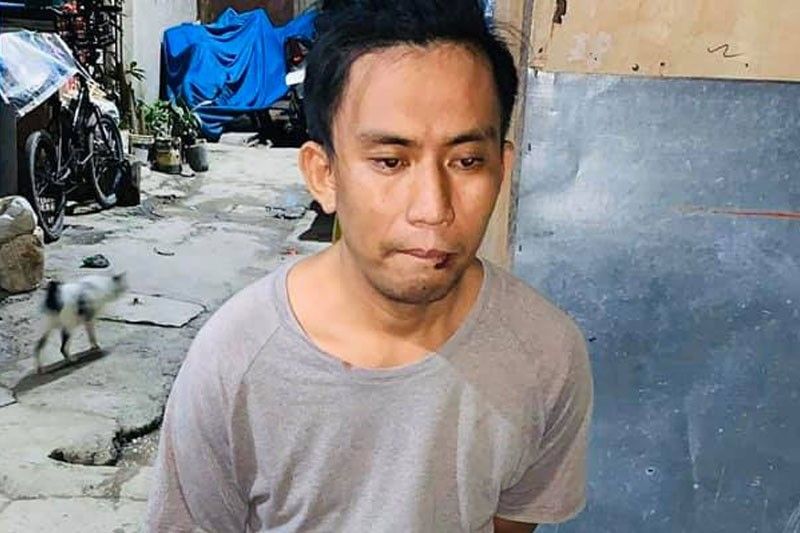 Juanito Villegas Sabal was arrested by police in a buy-bust operation in Sitio Tugas, Barangay Mambaling, Cebu City.
Romeo D. Marantal
Drugs worth P.7M seized from pusher
CEBU, Philippines — At least P782,000 worth of illegal drugs was confiscated from a man police considered a high-value target in a buy-bust operation conducted early dawn yesterday in Sitio Tugas, Barangay Mambaling, Cebu City.
According to Cebu City Police Office Intelligence Branch chief, Police Major Randy Caballes, the arrested suspect, Juanito Villegas Sabal, 30, a resident of the same area, frequented the streets and national highways to sell drugs.
Recovered from Sabal was 115 grams of suspected shabu.
Caballes said Sabal could sell up to 150 to 200 grams of drugs in a week, and many of his customers are college students.
"Kasagaran iyang baligyaan kanang mga estudyante dira sa Mambaling," Caballes said.
He added that they have also yet to verify if Caballes is a member of a drug syndicate.
"Dili pa nato na mahisgotan ang iyahang grupo, ni-cooperate man siya, naa siyay gihatag na mga personalities," Caballes said.
After their interrogation of Sabal, Caballes said it appeared the suspect doesn't seem to need money that much, considering that he was only living with his live-in partner and they did not have a child to support.
"Wala man sad siyay gigastohan, bisyo lang g'yud sad niya siguro, mogamit sad siya," Caballes added.
Caballes believes Sabal met someone in the illegal drug trade who enticed him to join them. He added they are set also to trace if others in Sabal's family are also involved in illegal drugs.
Caballes further said that poverty is never a reason for one to enter the illegal drug trade, adding that whatever you could make from selling drugs you can always make with a regular job, plus you don't have to face the risk of arrest. (FREEMAN)