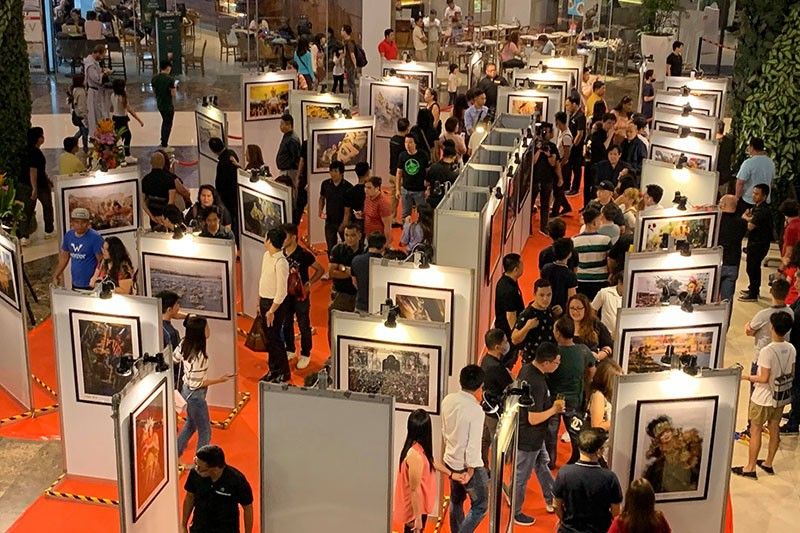 Winning entries in the recently concluded Sinulog 2020 Photo Contest are on exhibit at the atrium of Robinsons Galeria Cebu.
Romeo Marantal
SFI bares Sinulog photo tilt winners
CEBU, Philippines — For the first time, the Sinulog Foundation Inc. (SFI) has invited ambassadors from the major camera brands in this year's Sinulog 2020 Photo Contest.
The SFI has also invited the Federation of the Philippines Photographer Foundation, who are based in Cebu, Manila and Davao.
Ted Madamba said they had three judges per category in this year's photo tilt.
He added the judges had three stages in the selection process.
The first was for them to choose 50 pictures per category, then they would trim it to 15, until they get the winners.
The criteria in the photo competition include relevance at 10 percent; composition at 20 percent; technicality 20 percent, while viewers' impact takes the biggest chunk at 50 percent.
Madamba said he is happy that no one has complained about the results, contrary to what happened in the previous runs.
Gerald Anthony Aguaviva took the grand prize, while Jose Teresito Ybanez and Marc Daniel Ybanez took the second and third spots, respectively.
In the Sinulog Parade category, Vincent Gallarde took the top plum, while Adrian Vilbar and John Angeles followed suit.
In the Fluvial and Solemn Procession category, Victor Kintanar bested other competitors. Chuck Birley Arnoco came in second, while Robo Formacion rounded up the third spot.
In the Festival Queen category, Eric Palmares took the top prize, while Daniel Ybanez and Robo Formacion got the second and third spots, respectively.
In the digital art category, Robo Formacion landed first, while Lucil Montermoso came in next. Rubie Ann Angcol got the third prize. (FREEMAN)