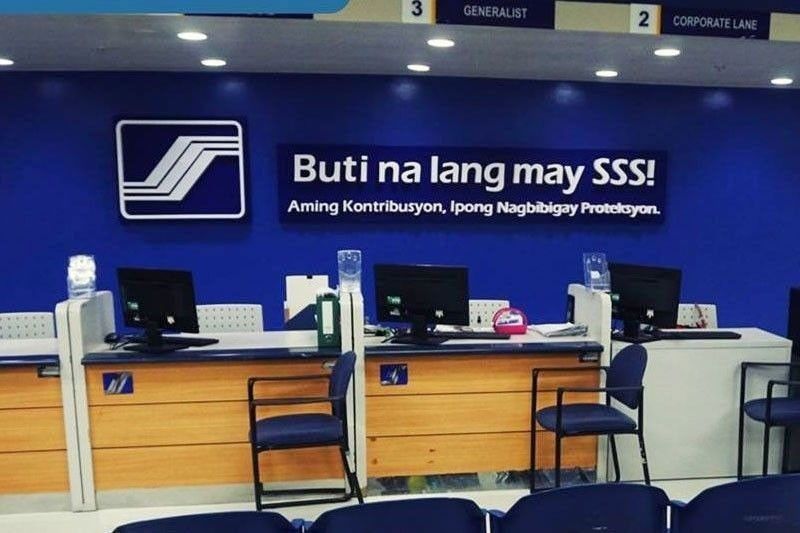 SSS said members can borrow up to P20,000 in calamity loans depending on their average monthly salary credit in the last 12 months.
SSS Facebook Page
Nearly 6T SSS members avail of P58M calamity aid
CEBU, Philippines — More than 5,700 members and pensioners of the state-run Social Security System (SSS) availed a total of P58.50 million in calamity assistance packages (CAPs) last year.
Bulk of the amount or P58.19 million was calamity loans, while the remaining amount of P308,000 was advance three-month pensions.
Aurora Ignacio, SSS president and chief executive officer, said SSS allocated over P2.13 billion for CAPs to assist at least 10 percent of the identified borrowers and pensioners who were affected by the calamities.
"True to our mandate in providing social security protection to Filipino workers, we are glad that in our own little way, we were able to provide assistance to those who were affected by natural disasters to help them recoup from their losses," he said in a statement.
The CAP includes a loan assistance program, which is a separate loan window from the regular salary loan.
SSS said members can borrow up to P20,000 in calamity loans depending on their average monthly salary credit in the last 12 months.
Financial assistance is also being offered to pensioners. They can apply for an advance three-month worth of their monthly pensions.
Also, members can apply for a direct housing repair and improvement loan.
The calamity loan is payable in two years in equal monthly installments with an annual interest rate of 10 percent and one percent monthly penalty for late payments.
To eliminate additional expenses on the part of member-borrowers, SSS waived the one percent service fee.
On the other hand, applicants, whose present address differs from the address in the SSS database, under the advance three-month pension should submit a barangay certification to prove that they reside in a declared calamity area.
Aside from the calamity loan, calamity-stricken members with damaged houses can also avail of the direct house repair and Improvement loan with six months moratorium in amortization and interest payments. Members can borrow up to a maximum of P1 million under this program.
To qualify for direct house repair and improvement loan, the applicant must not be more than 60 years old and with at least 24 monthly contributions, of which three contributions were remitted within the last 12-month period prior to the month of filing the loan.
Members who wish to avail of the direct housing repair and improvement loan are given a 12-month period starting from the implementation of the specific CAP.
"To our members who were not yet able to avail of the program, they may check our website, sss.gov.ph or visit the nearest SSS branch to know if they are still qualified to avail of the program. We hope that through the minimal financial assistance SSS can provide, they can immediately recover from their losses," Ignacio said. (FREEMAN)