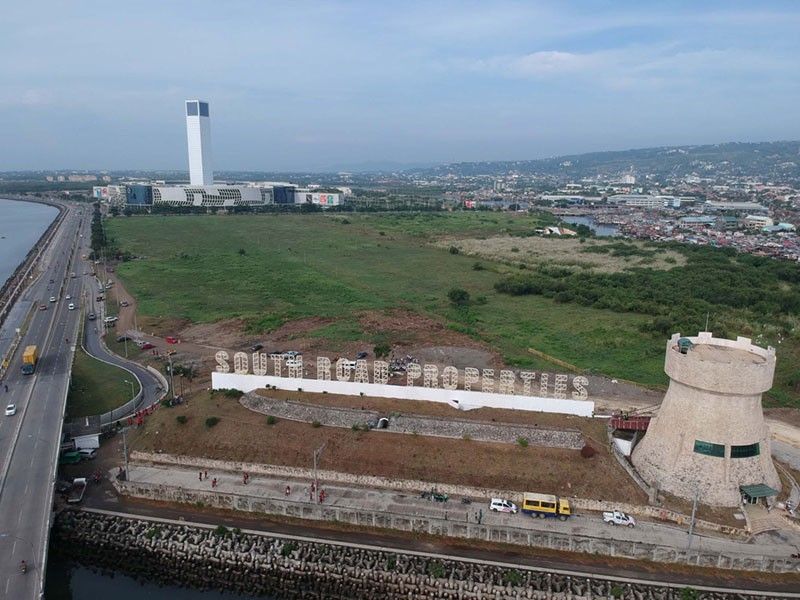 The SM-Ayala consortium will transform a 26-hectare lot at the SRP into a business district that is seen to generate about 2.4 million new jobs.
Freeman Photo
2.4 million jobs eyed from SM-Ayala development
CEBU, Philippines — The government is expected to rake in P22 billion in taxes and other fees while 2.4 million in jobs will be created from the multi-billion development of the property bought by the consortium between SM Prime Holdings Inc. and Ayala Land Inc. at the South Road Properties (SRP).
Officers from the consortium graced the regular session of the City Council yesterday to present their plans and programs for the use of the property.
Attorney Jeanette Japzon, communications manager of Cebu Holdings Inc., the mother company of Ayala Land, shared that the consortium is eyeing to transform the 26-hectare lot into a mixed-use business district which would consist of 70 percent commercial and 30 percent residential spaces.
She said the consortium is expected to pour in P310 billion in investments for the full development of the project, which is projected to be finished within a span of 15 years.
She added that of the amount, about P22 billion will go to the government by means of business permits and taxes.
In addition, Japzon said the full development will usher in about 2.4 million new jobs: 480,000 from the information technology/business process outsourcing locators and 1.9 million indirect jobs.
To ensure that city residents will enjoy the benefits of the development, they will be prioritized in the hiring, she added.
Japzon also presented the masterplan for the SM Arena/Convention project, which will be equipped with facilities with an envisioned capacity of 16,000. It will be used to hold sports events, concerts, exhibitions, and conventions.
Also, a linear park will be developed over a hectare of open green space at the very center of the development which, according to Japzon, will promote pedestrianization.
Underground power cables and telecommunications system will also be installed.
"We are planning to start construction by the first quarter of next year, and we plan to complete site development by second quarter of 2022," said Japzon.
For the arena/convention, the target opening is third quarter of 2023.
Russel Sy, vice president of SM Prime Commercial Properties Group, mentioned that they will first prioritize the implementation of horizontal development, such as roads and drainage.
After that, they will then proceed with the major developments on the site.
It can be recalled that the proceeds from the sale of the property to the consortium are among the sources of funds being eyed for this year's Supplemental Budget No. 2 sought by Mayor Edgardo Labella.
After being questioned by the opposition bloc, the Department of Budget and Management (DBM) 7 has declared the P2.5 billion supplemental budget is "operative in its entirety."
The P2.5-billion budget includes the following: P455 million financial assistance for senior citizens; P300 million for medical equipment for the new Cebu City Medical Center; P100 million for the first, lower and upper ground of CCMC new building; P250 million digital traffic system; P268 million for the construction of medium-rise building; P100 million for site development; and P150 million for opening of roads. JMD (FREEMAN)