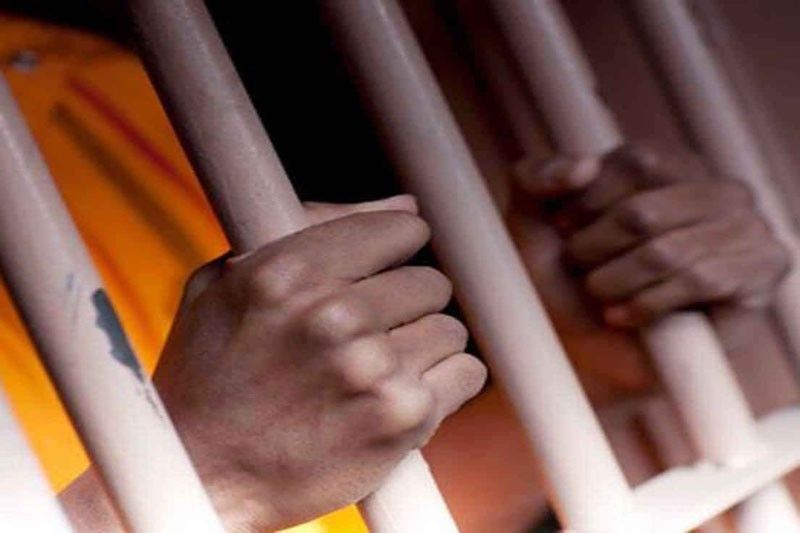 Police arrested the alleged chief executive officer, Ailyn Hope Matulac, 41, from Tugbok, Davao City, who was the subject of the operation.
File
Ex-Vice Mayor among those arrested: P400 million scam busted; 5 fall
CEBU, Philippines — Authorities busted Tuesday an alleged P400-million investment scam that promises hefty returns to investors in just a short span of time, and arrested five of its alleged officers, including a former vice mayor of Cagayan de Oro City.
Elements from the Criminal Investigation and Detection Unit of Mandaue City entrapped the suspects at a coffee shop in a mall at the North Reclamation Area on Tuesday evening.
Police arrested the alleged chief executive officer, Ailyn Hope Matulac, 41, from Tugbok, Davao City, who was the subject of the operation.
Also arrested were former Cagayan de Oro vice mayor Caesar Ian Enerio; Arjon Cazar, 26, from North Cotabato; Maria Esperanza Pasilan, 34, from Lapasan, CDO; and Adjetor Capuyan Jr., 35, also from Tugbok, Davao City.
Matulac allegedly led the operation of what used to be Blitz Unlimited Inc. in Mindanao, but when it faced a string of cases from its disgruntled investors there, the firm allegedly relocated to Cebu under a new name, Phoenix EA International Inc.
A policeman posed as an investor to the group and the latter allegedly agreed to meet with the poseur-investor at the coffee shop that night.
The entrapment was hatched following the complaint from an investor who reportedly invested P1 million in Phoenix under the pretext that he would get huge returns after a few weeks.
That did not happen.
"We have been pursuing (Matulac) since last week. It was not until Tuesday night that we finally caught her," CIDU Mandaue chief Major Edwin Lacostales told reporters yesterday.
Lacostales said that when his men arrived in the area, they spotted four more people, including Enerio, who were believed to be Matulac's cohorts.
He added that the other people arrested were investors also at the beginning, but were eventually lured into joining the firm to recruit more investors.
"It appears that the others were investors as well. They were investors who probably did not know how they can recover their money so they joined (Matulac)," he said.
Enerio, during police interrogation, denied his membership in the scam and, in fact, claimed that he, too, was a victim.
Lacostales, however, said that all arrested persons, including the former vice mayor, were part of their transaction during the entrapment.
Lacostales said that if Enerio's statements were true, then he could stand as a star witness against Matulac.
Modus
According to the police, the scheme promises to double the amount invested by investors in just 45 days, which is counted starting on the day they become members of the company.
The investments accepted could be as low as P500. The amount would allegedly increase by 30 percent by the end of one month.
Lacostales said members were allegedly told that the money they poured in would be used to invest in foreign exchange (forex).
He said the scheme allegedly started in Davao City and Cagayan de Oro City and was believed to have amassed P400 million in investments under its old name.
Lacostales said that the complainant, who declined to be named, claimed to have invested P1 million and was promised that it would double in one and a half months.
However, not even a penny was returned to him.
Another investor, a 47-year-old former overseas Filipino worker, also claimed having invested P1 million in the firm sometime in May but has not received anything since then.
"Ang promise niya na tutubo yung ibibigay mong halaga sa isang daang porsiyento, so kung mayroon kang isang milyon magiging dalawang milyon sa loob ng apatnapu't limang araw (The promise was, your investment would grow by a hundred percent so if you invested a million, that would become two million in 45 days)," he said.
Lacostales said that based on their initial investigation, Phoenix is operating without a legitimate permit and the investments also appeared to be illegal.
He said that CIDU welcomes other investors to come forward to file their complaints against the company.
Charges for violation of Section 28 of RA 8789 or the Security and Exchange Commission Code will be slapped against the suspects.
In addition, Cazar will face a separate charge for illegal possession of firearms after yielding a .45 caliber pistol during the entrapment. He was said to be working as a security for Matulac. JMD (FREEMAN)