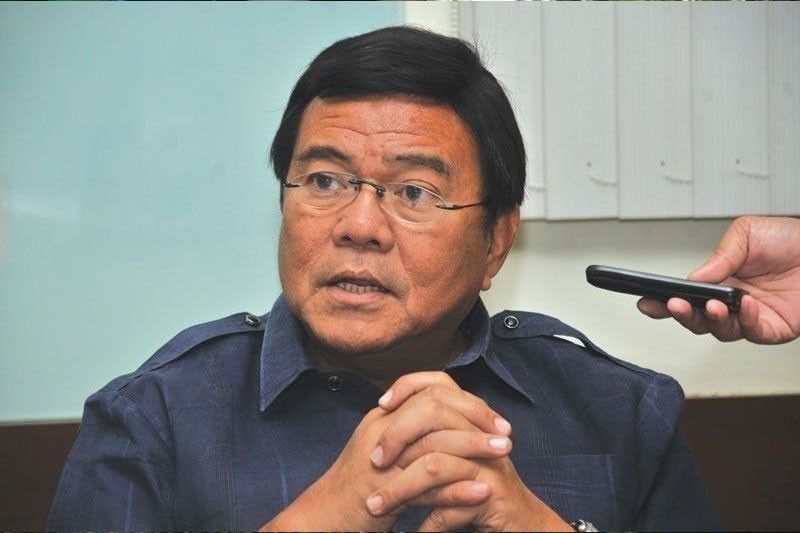 Labella refused to elaborate when asked if he is taking legal action after the five members of the board, led by Chairman Joel Mari Yu, publicly announced that they are not heeding the mayor's order for being "illegal and invalid."
File
Labella warns defiant MCWD execs
CEBU, Philippines — Cebu City Mayor Edgardo Labella has warned the members of the Metropolitan Cebu Water District's board of directors of the legal ramifications of their open defiance to his order terminating them from their posts for their supposed failure to solve the water crisis.
Labella refused to elaborate when asked if he is taking legal action after the five members of the board, led by Chairman Joel Mari Yu, publicly announced that they are not heeding the mayor's order for being "illegal and invalid."
The mayor said he trusts that the MCWD officials know the legal consequences of their action because they are professionals.
"If the chairman, who happens not to be a lawyer, does not realize this; he better consult a lawyer and maybe to some of the lawyers who are members of the board if he does not heed the order of the mayor," said Labella.
In a letter dated October 17, Yu told Labella that they are not complying with the termination order.
"After a careful perusal of your termination letter, it is with deepest regret that the MCWD BOD, with the full support of the entire MCWD organization, cannot imprudently accede or comply to the same," the letter read.
Yu described the order as "illegal and invalid" because it allegedly violate the provisions of the Philippine Constitution, Presidential Decree No. 198, as well as existing circulars and issuances and jurisprudence.
Yu has found an ally with Lawyer Democrito Barcenas, chairman of the board of directors of Carcar City Water District.
Barcenas said that due process should have been given to the MCWD executives before they were terminated. The veteran lawyer said Labella's order violated Section 11 of P.D. No. 198 which provides that "directors may be removed for cause only."
"We must be informed of the cause," said Barcenas.
Delicadeza
For Cebu Governor Gwendolyn Garcia, the five MCWD board of directors should observe delicadeza.
Garcia said at least eight local government units within the MCWD service area had complained of the inefficient service of the water utility firm.
"In light with the present situation nga eight local government units express dismay, frustration, and dissatisfaction of the present service of MCWD, which necessarily reflects upon the performance of the board. Perhaps it would be good to think about delicadeza," said Garcia.
The governor said she is sure that Labella, as a lawyer, knows what he is doing.
"I'm sure the mayor knows what he's doing. Anyone claiming that such an order was illegal will have to contend with the mayor's legal prowess," said Garcia.
Labella terminated all five members of the board of directors of MCWD on October 15, citing dissatisfaction on the part of the consumers. Banat News, FPL (FREEMAN)