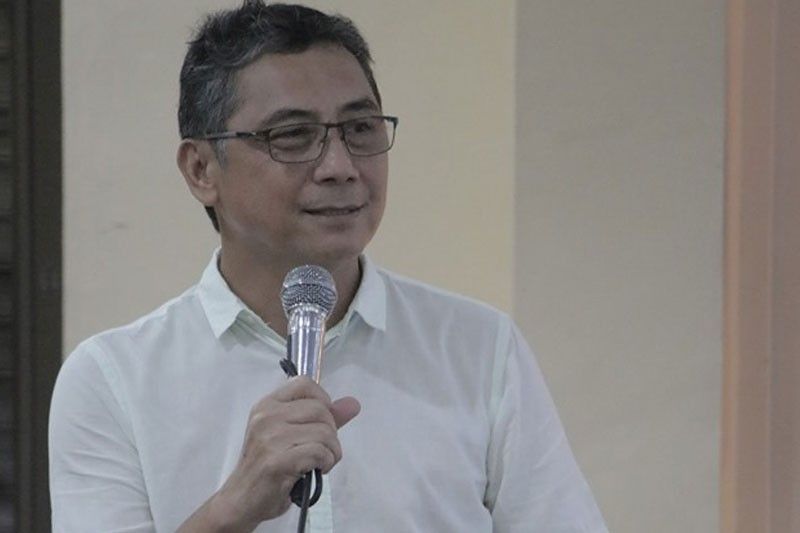 Bantayan Mayor Arthur Despi won against Escario's aunt, Geralyn Escario-Cañares, in the May 2019 elections.
Municipality of Bantayan/Facebook
Mayor denies politics behind scrapping of post
CEBU, Philippines — Bantayan Mayor Arthur Despi has denied politics is behind the decision of the town council to dissolve the position held by supervising administrative officer Katrina Kowalik.
Despi also denied singling Kowalik out.
"Iya na interpretation. Nganong siya man? Nganong manimawos man ko niya? Naa diay siya sala nako (That's her interpretation. Why her? Why would I retaliate? Did she do anything to me?)" Despi told The Freeman.
Friday last week, Kowalik filed before the Ombudsman administrative and criminal charges against the elected officials of Bantayan and two others for abolishing her position.
The Provincial Board is now reviewing the municipal ordinance that revoked a 2017 ordinance that created Kowalik's position.
"Let the Board decide. Wa pa man nako siya gi-fire," Despi said.
While saying he will abide by the decision of the PB, as well as that of the Civil Service Commission, Despi said he stands firm by the town's decision to abolish Kowalik's position for allegedly being redundant and a waste of money.
Kowalik was hired as Public Information Officer and was designated Human Resource Management Officer during the time of former mayor Ian Christopher Escario.
Despi won against Escario's aunt, Geralyn Escario-Cañares, in the May 2019 elections.
While the PB is deciding on the matter, Despi has assigned Kowalik to the Municipal Research and Learning Center.
Despi said he still wants Kowalik to work as PIO but not with a salary grade of 22 who receives around P58,000.
"Para nako, iya position wa na may gamit. Librarian unya P58 mil plus RATA (For me, her position is now useless. Librarian and receiving P58,000 plus representation and transportation allowance)?" Despi said.
"The position is not mandated. It's redundant kay naa man koy administrator (The position is not mandated. It's redundant because I have an administrator)," Despi added.
Of all the plantilla positions in the municipality, the highest salary grade is 24 held by the municipal administrator followed by salary grade 18, which is equivalent to assistant department head.
Despi said the PB actually recommended during Escario's time to re-classify Kowalik's position to assistant department head with salary grade 18 but the previous administration allegedly did not heed the recommendation.
He also said Kowalik cannot insist on keeping the HRMO post since she is an appointee of the former mayor.
Kowalik has said she was on maternity leave when Despi assumed as new mayor on July 1, 2019. She was set to report to work on September 26, 2019 only to learn eight days prior that the town Council has already abolished her position. (FREEMAN)