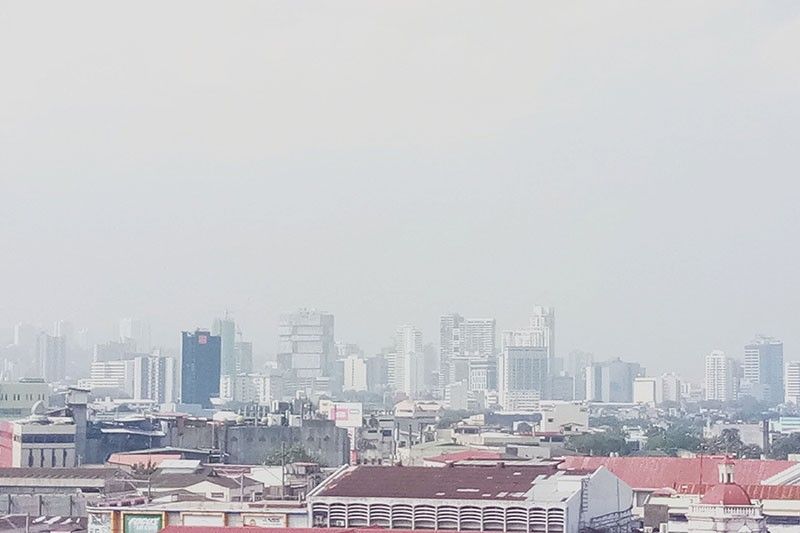 The Environmental Management Bureau in Central Visayas is checking the air quality in Cebu following suspected haze affecting Metro Cebu.
Aldo Nelbert Banaynal
Authorities can't say just yet: Indonesia haze reaches Cebu?
CEBU, Philippines — Has the haze from the forest fire in Indonesia reached Cebu?
The Environment Management Bureau (EMB) in Central Visayas is now checking on the air quality here following reports that smoke and haze from the forest fire in Indonesia has reached the Philippines.
"As of now, we are still checking and investigating if it is haze or not. We will release the results within the week," said Cindy Ochea, chief of the Environmental Education and Information Unit of EMB-7.
She said they have already taken samples for testing.
"As of now, dili pa gyud ta maka-confirm kung haze ba gyud kay nagkuha pa man mi og samples. Within the week, we will issue the results (As of now, we can cannot confirm if it is really haze because we have just taken samples. We will disclose the test results within the week)," she said yesterday.
Still, she cautioned the public, especially those with respiratory problems like asthma and sinusitis, to stay indoors if possible and to wear masks when outdoors.
Haze is defined as an atmospheric phenomenon in which dust, smoke, and other dry particulates obscure the clarity of the sky.
According to blissair.com, one may experience the following adverse effects of haze, depending on how sensitive the person is:
• Irritated eyes, watering eyes, and/or conjunctivitis (a type of eye inflammation);
• Running nose, stuffy nose, sneezing, and/or post-nasal drip;
• Throat irritation, dry throat, sore throat and/or coughing;
• Headache, dizziness and/or fatigue;
• Decreased lung function, depressed respiratory immune defenses, chest pain, and/or bronchitis (lung inflammation);
• Diarrhea and/or stomach upset, if drinking water sources are contaminated by dense haze and the water is consumed without further treatment;
• Anxiety, stress and/or depression-like symptoms such as insomnia, feelings of helplessness, loss of interest in daily activities and irritability.
These symptoms are usually mild and will subside when one stays indoors and limit exposure to haze.
In a report by GMA News, residents in Tawi-Tawi in southern Philippines, which is closest to Indonesia, mistook the haze for fog that they usually experience during mornings but the thick smoke remained all day.
The haze was also seen over Puerto Princesa, Palawan since Friday.
Citing Ezra Bulquerin of PAGASA, the report said the haze cannot be controlled since it is moving along with the direction of the wind. He added that the duration of the haze over the Philippines cannot be determined.
"Yung air pollutants, nag-cause siya ng smog or haze. Toxins na po yun na pwedeng ma-breathe ng tao. Harmful siya sa katawan," Bulquerin was quoted as saying.
PAGASA also cautioned residents in affected areas, especially fishermen, against the dangers of low visibility.
"Mas binibigyan natin ng babala ay itong ating mangingisda kasi, lalo na kapag gabi, bababa talaga ang horizontal visibility (We're warning the fishermen because horizontal visibility really lowers especially at night)," PAGASA-Puerto Princesa Chief Meteorological Officer Sonny Pajarilla was quoted as saying. (FREEMAN)