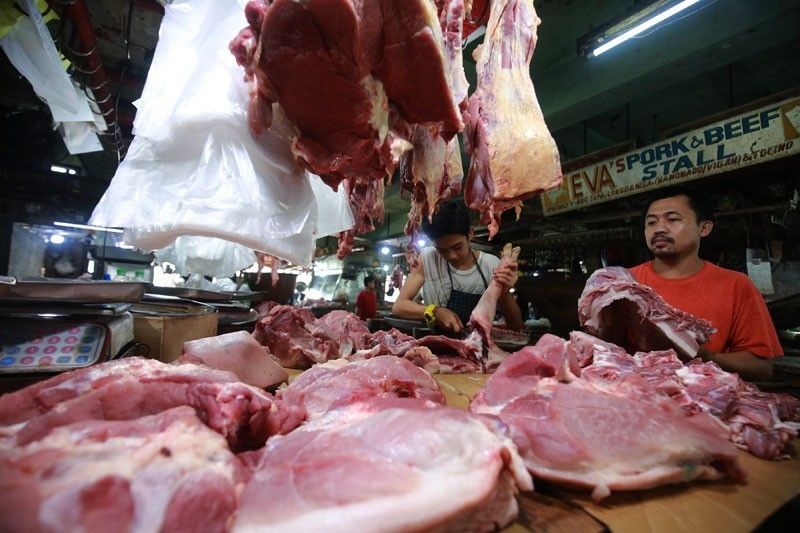 From Luzon: City bans hogs, pork products
CEBU, Philippines — Cebu City Mayor Edgardo Labella has banned the entry and transportation of live hogs and pork products from Luzon into the city to prevent the spread of the African Swine Fever (ASF) here.
In Executive Order No. 15, the mayor also prohibited all restaurants and other food establishments from selling leftover food or swill to backyard hog raisers in the city.
"Cebu, including Cebu City, is the fourth biggest producer of pork in the country, with an P11 billion estimated annual contribution to the country's agriculture industry," the order reads.
Last week, the Department of Agriculture confirmed the presence of ASF in some provinces in Luzon, causing the swine deaths.
"Live hogs and pork products coming from other parts of Visayas and from Mindanao are allowed entry into Cebu City only if they have complied with pertinent documents as required by quarantine such as, but not limited to, Veterinary Health Certificate duly signed by a veterinarian, Shipping permit, and Livestock Handlers Permit. All these documents should be original copies," the mayor said.
The mayor said all passengers who will disembark at the port in the city have the duty and responsibility to dispose of voluntarily all pork and its by products from their hand-carried items contained in their carry-on bags.
Labella said there will be designated receptacles at the port where passengers will dispose of their meat products.
"There is an urgent need for the Cebu City Government to prevent the entry of the ASF virus into the city and the rest of the province and save local backyard and commercial hog raisers from losses due to deaths of pigs," he said.
If there will be products that will not be surrendered upon disembarkation, the mayor designates the city's meat inspectors and deputized meat inspectors to confiscate the products.
The Office of the City Veterinarian will be the one to dispose of the confiscated pork and by-products by burning or incineration.
"Moving cargoes of live hogs that fail to comply with foregoing documentary quarantine requirements shall be stopped and refused disembarkation at the port of entry and shall be shipped back immediately to its port of origin," Labella said.
As for the prohibition for restaurants and food establishments from selling leftover foods to hog raisers, the mayor said 65 percent of the total pork consumed in Cebu is sourced from backyard hog raisers who usually feed swill or "lamaw" bought or collected from establishments.
Labella also created an ad hoc committee that will oversee the implementation of the EO and monitor updates on the ASF issue constantly.
City Veterinarian Dr. Jennifer Laurente will be the chairperson and the members are City Health Officer Dr. Daisy Villa, City Agriculturist Joelito Baclayon, Market Administrator Jonil Matuguina, Department of Social Welfare and Services Head Dr. Jeffrey Ibones, Cebu City Disaster Risk Reduction and Management Office Head Harold Alcontin, and Cebu City Police Office Director PCol Gemma Vinluan or her representative. — JMO (FREEMAN)