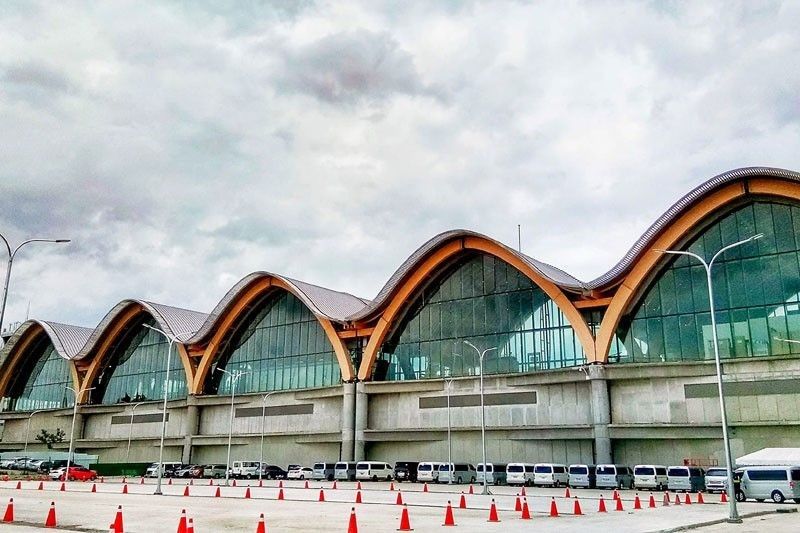 3 illegal recruiters nabbed at MCIA
CEBU, Philippines — Three alleged illegal recruiters were arrested Tuesday by the National Bureau of Investigation in Central Visayas at the Mactan Cebu International Airport (MCIA) after they were offloaded from an aircraft bound for Taiwan.
The suspects were identified as Kevin Parejas Casas, 23, and his sister, Rea, 32, of No. 10 1st Street, Saint Claire 2, Concepcion, Marikina City; and Maricris Ria Villegas Delgado, 25, from Brentwood Park Homes, Mambugan, Antipolo City.
NBI-7 Director Tomas Ramos said the suspects were travelling with four persons—two from Cebu, one from Mindanao, and one from Luzon-- they illegally recruited to work in Dubai.
According to the victims, they were promised to work as house helpers in Dubai. However, the victims were instructed to pass by Taiwan for few days to wait for their visa. The suspects briefed the victims that they will leave as a group for a supposed tour and prenuptial shoot of Kevin and Maricris. They were allegedly instructed to stand as wedding sponsors.
But they were offloaded from the aircraft after acting suspiciously. They were turned over to the Inter-Agency Council Against Trafficking (IACAT) at the MCIA for investigation.
Upon investigation, it turned out that the suspects were recruiting their four companions to work in Dubai. A verification with the Philippine Overseas Employment Agency (POEA) showed that the Casas siblings and Delgado were not authorized to hire and deploy workers overseas.
A case for qualified human trafficking in persons under Republic Act 9208 and illegal recruitment involving sabotage under Republic Act 8042, were already filed against the suspects last Thursday before the Lapu-Lapu City prosecutor's office. — FPL (FREEMAN)