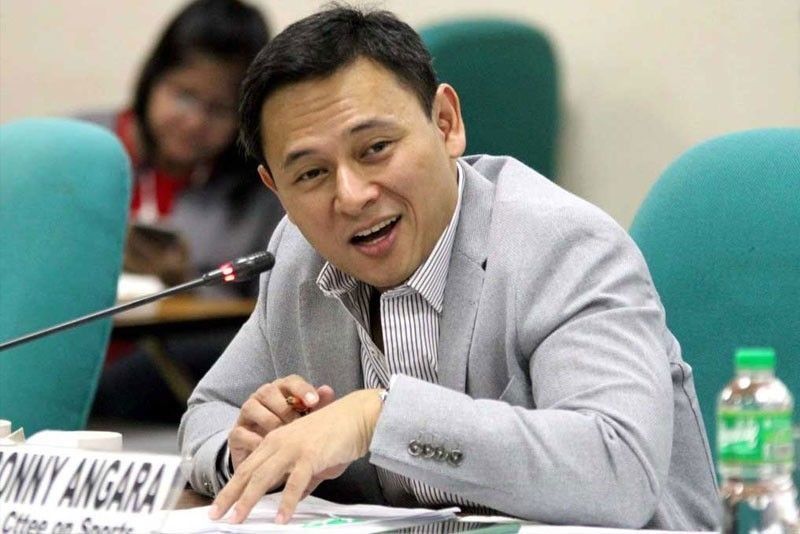 P13.2 billion of the P13.9 billion was allegedly spent by DepEd-7, the Commission on Audit (COA) said.
File
Over P13.9 billion 'questionable' expenses:Senator eyes DepEd probe
CEBU, Philippines — Senator Sonny Angara is set to file a resolution next week to call for an investigation into expenses of the Department of Education (DepEd) amounting to P13.9 billion that allegedly do not have legal basis or adequate documentation.
P13.2 billion of the P13.9 billion was allegedly spent by DepEd-7, the Commission on Audit (COA) said.
Senator Sherwin Gatchalian supports the call for a probe.
"But while DepEd has assured the COA that its future transactions will be supported by complete documentary requirements as prescribed by law, it still has to explain the quite honestly more disturbing red flags made by state auditors," Gatchalian said in a statement.
Dep-Ed-7 information officer Amaryllis Villarmia told The Freeman they reconciling the department's internal audit and the COA report.
"DepEd-7 recognizes the challenges on updating of consolidated reports. However, there has to be rechecking and realignment of the said figure claimed to be reported from COA," she said.
"Rest assured our region will cooperate with our central office as to the updating and reconciliation of our office's financial management," she added.
In a separate statement, DepEd said it is already working with its internal and regional units to comply with the audit recommendations.
It said COA arrived at some of its findings due to late updating of consolidated reports and reconciliation of voluminous records with implementing units.
"The DepEd assures that most of the accounts have already been reconciled while some are just completing documentation, hence, these are not yet liquidated. It has to be explained that all budget given to a total of 36,000 elementary schools are considered as cash advance, hence considered 'unliquidated' reports are yet to be verified and reconciled," the statement reads.
DepEd added there are several amounts and different activities cited as a result of the consolidation of all accounts of its central office, 16 regions, more than 232 division offices, and about 43,000 schools, which refer to several Audit Observation Memoranda (AOMs) issued by various COA auditors.
"We have complied with the request to submit to COA our explanations to the specific observations/findings. The Secretary and the Executive Committee have instructed the program teams concerned to follow strict controls to prevent the same findings in the future," DepEd said.
It added that the department continues to advance its reforms by establishing a Financial Management Reforms Committee chaired by the secretary herself.
Probe
Angara also wants to probe what he described as a disappointing accomplishment report of DepEd for 2018, which reportedly showed how poorly the agency performed to the detriment of students.
Angara will also look into the chronic delays in the procurement and distribution to the end users of critical Basic Education Facilities items and the adverse effects of this on basic education outcomes, including the performance of students.
As cited by COA, DepEd's performance report said it was supposed to construct 47,000 new classrooms in 2018 but it completed only 11.
Aside from this, 27 million textbooks were not delivered for students' use and there were no deliveries for some items necessary for the K to 12 program.
He added that DepEd was also supposed to distribute 38.5 million textbooks and instructional/learning materials for the students and teachers, but was able to deliver only 11.8 million.
COA also found out that 3.4 million copies of instructional materials worth P113.7 million procured from 2014 to 2017 were left rotting inside the warehouses of DepEd.
COA also noted various errors in some textbooks for Grade 3 students, the cost of which was pegged at P254.3 million.
A total of 3,183 science and math packages, which consists of equipment essential for the K to 12 program, was targeted for distribution in 2018, but none of these were delivered to their intended recipients.
In the DepEd report, the state auditors saw undelivered science and mathematics equipment (SME); unutilized SMEs due to excessive quantities allocated and delivered to schools that did not need them; lack of knowledge and proper training of teachers to use these equipment; and lack of storage rooms or laboratories to house these items.
Even equipment for the technical-vocational-livelihood (TVL) track of the K to 12 program amounting to 4,600 units did not reach the schools.
COA found that items for the P4.6 billion redesigned technical-vocational high school program for school year 2016-2017 were either not utilized or underutilized.
State auditors noted the late construction of buildings and deferred course offerings for the TVL tracks, which contributed to the dismal performance in this area.
"If we want to improve the performance of our students then we must also elevate the quality of learning materials they are given," Gatchalian added. — JMO (FREEMAN)