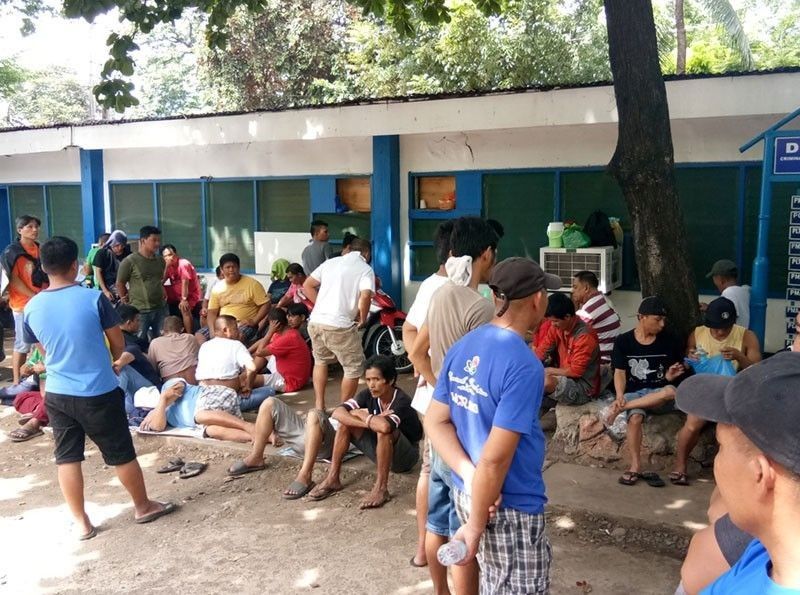 370 'sabungeros' now face charges
CEBU, Philippines — Cases for violation of a national law on cockfighting have been filed against 370 individuals caught inside a cockpit arena allegedly owned by the Cortes clan of Mandaue City.
According to Police Major Edwin Lacostales, chief of the Crime Investigation and Detection Group in Mandaue City, the suspects were brought to the Mandaue City Hall of Justice yesterday from the CIDG-7 headquarters in Cebu City for their inquest proceedings.
They will face charges for violating Presidential Decree No. 449 or the Cockfighting Law of 1974, which states that cockfights can only be held on Sundays, legal holidays, local fiestas, agricultural, commercial and industrial fairs, carnivals, and expositions.
The persons arrested were caught inside D & C Coliseum in Barangay Ibabao on a Monday, when CIDG-7 operatives raided the cockpit.
However, Lacostales said Mayor Jonas Cortes is not among those facing charges, at least as of the moment, because there no sufficient evidence yet against him.
"We will check that. Because from what I know, a corporation is running the cockpit (D & C Coliseum). We have yet to see who the owners really are, so we cannot pinpoint someone at this stage. We have no evidence yet," Lacostales told The FREEMAN in a phone interview.
Mandaue City administrator Jamaal Calipayan earlier confirmed that the cockpit is run by the Corteses of Mandaue City. He also said that its operation is covered by a local ordinance that allows cockfights to be held in the coliseum.
Lacostales said the arena was raided by virtue of PD 449, which, according to him, supersedes a local regulation.
Under PD 449, it is also illegal to hold cockfights on Rizal Day, National Heroes Day, Independence Day, Holy Thursday, Good Friday, election or referendum day, and during registration days for election or referendum. — JMD (FREEMAN)